CINEMA EXPERIENCE | CENTRE PLACE
Entertainment
05 July 2023
Spoilt For Choice
Don't settle for a run-of-the-mill cinema experience – treat yourself to a great one!
Going to the movies used to be an experience.  Metro by Hoyts and Lido Cinema at Centre Place will bring that feeling back!
FREE parking
When you see a movie at either of our cinemas, we offer four hours of FREE parking. When you purchase your movie ticket, register your vehicle license plate at the same time at the tablet provided.  Four hours FREE parking is only available at the Centre Place Bryce Street carpark.
Lido Cinema bringing luxury back
Hamilton's boutique cinema.
Add a touch of elegance and class to your movie experience. The Lido offers an extensive collection of art house, festival and blockbuster movies. The Lido is located on the upper level at Centre Place.  Not convinced of how special this cinema experience really is?  Check out their reviews on TripAdvisor!
To access the cinema after Centre Place shopping hours, use the Victoria Street entrance, the Bryce Street entrance next to Mediterranean Kitchen or the Bryce Street carpark lift Level 1.  For movie session times and details for special events including the French Film Festival and New Zealand International Film Festival, visit the Lido's website or call direct on +64 7 838 9010.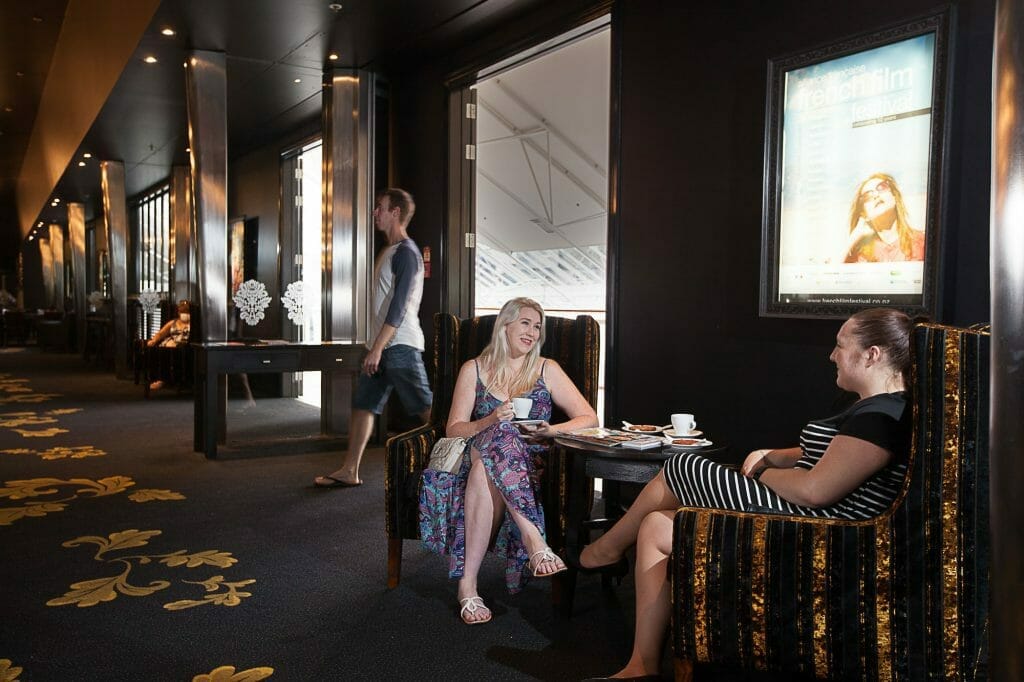 Recline in style at Metro by HOYTS
The movies aren't different but Metro by HOYTS sure is!
No other cinema in New Zealand looks like this one. Imagine your favourite movie house blended with a New York City street and it would look and feel like this: urban and cool, with chill-out zones in the foyer. Watch the biggest blockbusters in one of the five digital cinemas with standard seating or go for all-out comfort in theatres full of lux leather recliners.
Metro by HOYTS has you covered whether you're in the mood for an action, horror, romance or family flick (and everything else in between), with extra-late screenings on Friday and Saturday nights. You'll love the classic movie snacks and Ultimate Meal Deals to level up your movie experience.
As if you needed another reason, every cinema at HOYTS has surround sound. But to full immerse yourself in superior sound, you need superior comfort. That's why the seats at HOYTS are our signature extra-comfy powered recliners. They're comfier, spacious, boast extra legroom and even feature a side table and large cup holder, so you can sit back, relax and recline in style.
So, how does it feel? A little like upgrading from economy to business class.
If how you see a movie is as important as what you watch, then METRO by Hoyts is for you.
For session times and bookings visit hoyts.co.nz