LILLIPUTT FUN ZONE
Entertainment
27 February 2019
Centre Place invited Mel from misstrillyandme.com along to try out Hamilton's newest entertainment precinct; Lilliputt Fun Zone!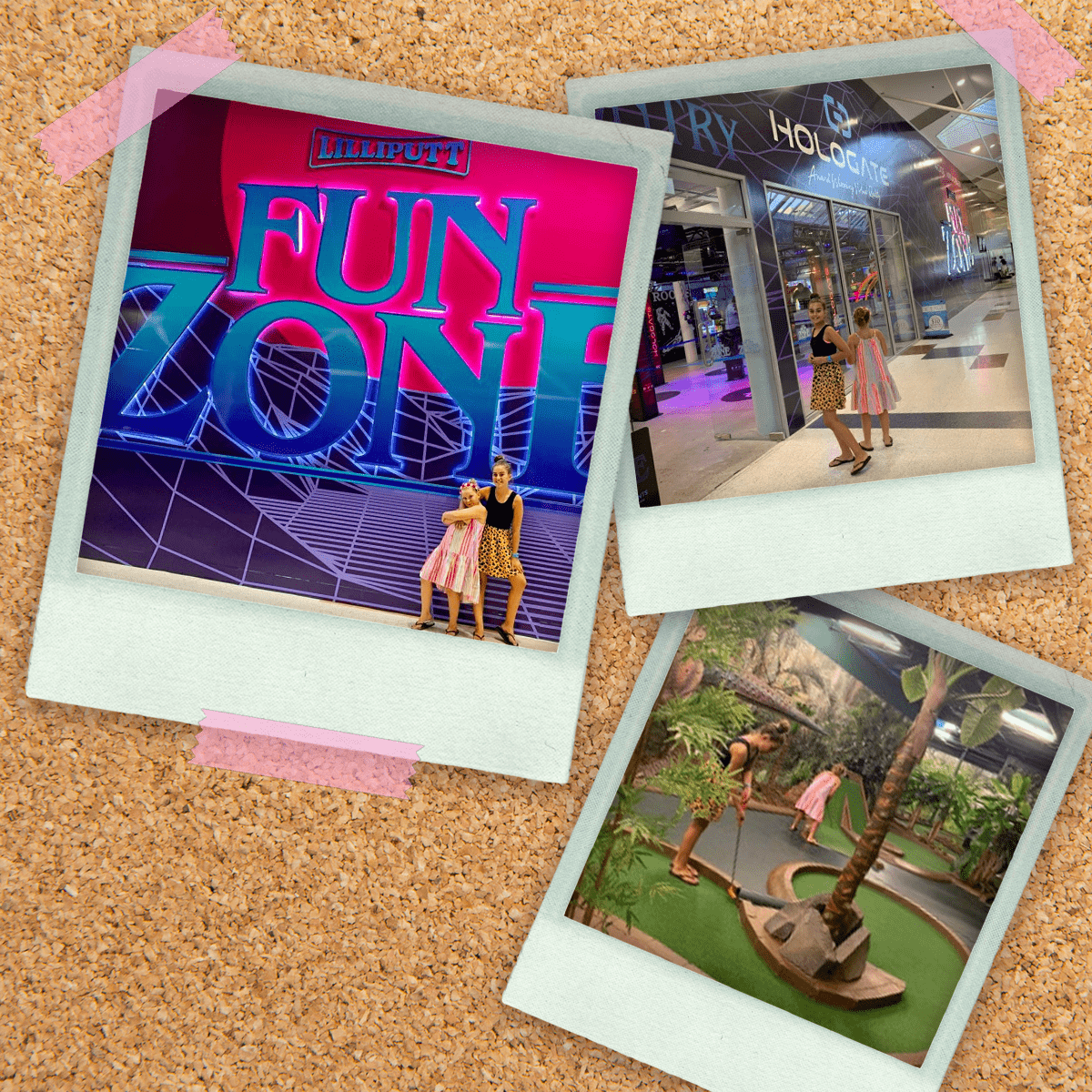 My partner Jase and I love a good family date night with our two girls, Miss and Trilly, and sometimes on a Friday night we want just that. Dinner out, a couple of drinks for us and then some family fun with the kids.
Our girls have reached an age now where a trip out entertaining them requires more than a trip to Lollipops – bless Lollipops as the rainy day saver of years gone by but I'm pretty glad we've moved on.
We are regulars at tenpin bowling and there's only so many kids' movies I can sit through; we need something NEW! So we were super excited to be invited to check out the new Lilliputt Fun Zone at Centre Place in Hamilton. Most people will know Lilliputt for it's fabulous indoor mini putt golf course! But what a lot of people won't know is that Lilliputt has had an expansion and makeover, and now offers not only mini golf, but also laser tag, party rooms, and the very new VR (Virtual Reality) experience.
We let the kids choose what we hit first and headed into the laser tag arena. Jase had never played laser tag before so it was new for most of us. The girls were immediately thrilled with the neon lights among the darkness and paid close attention to the safety video. We played a teams match first and it was Jase and I versus the girls. I don't mean to brag, but we totally nailed them. Haha! We also gave the 'every man for themselves' scenario a go and I think we could have left even after just that and called it a fab night. The girls loved it, we had a great time – everyone wins!
If you are apprehensive about the whole VR thing like I was initially, then you have to give it go. I didn't think I'd be a fan at all and couldn't understand the fuss but I'm converted. Lilliputt currently has 4 games available on their VR set up with many more on their way. We gave fighting robots a run for their money and then enjoyed a family snow fight. It was a bit of giggle to watch people do it because you can't see what they see, but it's too fun too worry about how you look to the 'outside' world! The girls talked about it all the way home.
Finishing our night with a putt around the ever popular mini golf course was perfect. Just what we needed to slow down and cool off. The other two activities definitely raise the heart rate and are a super fun work out – bonus! All up we spent more than two hours there, and had the best family date night in a long time! The girls are already asking when we can go back, and we will definitely be returning to kill some rainy days in the future.
Lilliputt also offers two party rooms for booking, a lounge area with board games for sale and an arcade area.
If you're looking for somewhere new to go for date night – with or without the kids –  I highly recommend a visit to Lilliputt Fun Zone and having a play yourself! Ask for Kenny and you will be well looked after.
Lilliputt Fun Zone is located on Level 1, Centre Place, 65 Bryce Street, Hamilton.
Ph. 07 834 0578 | Funzone@lilliputt.co.nz