REVIEW: GOODBYE CHRISTOPHER ROBIN
Entertainment
21 November 2017
When author A.A. Milne (Domhnall Gleeson) returns with PTSD to London after serving in WWI's French trenches, he set out to write an anti-war book. But, somehow, something magical came out of the rubble, and the world met their most-loved children's novella collection; Winnie-the-Pooh.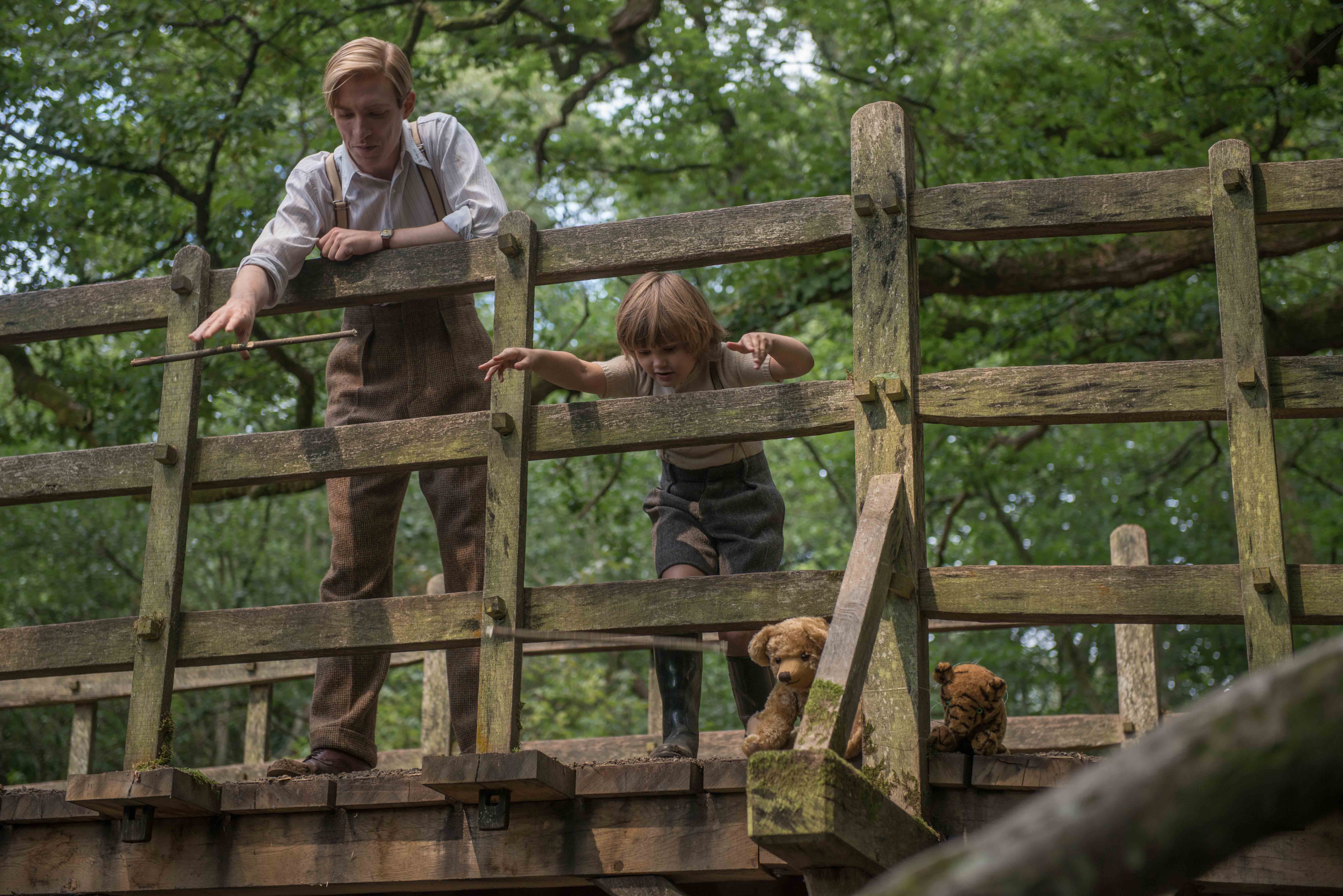 Directed by Simon Curtis

,
Starring Domhnall Gleeson and Margot Robbie

.
This true story narrative follows Milne as he abandons his high-flying life in London and sweeps his family (wife Daphne – Margot Robbie – and son Christopher Robin "Billy Moon") to a rural cottage in East Sussex, much to socialite Daphne's dismay. Struggling with writer's block, Milne takes unexpected inspiration from his young son Billy Moon as they go for strolls in the quiet of nearby Ashdown Forest together.
Billy Moon, who had always had a formal and distant relationship with his father, revels in their time together and introduces Milne to his make-believe world where his soft toys all are alive and live in the "hundred acre paradise" together. From Owl's door in the tree to Pooh's honey tree, Milne sees it all.
Milne feverishly writes poems, which become books, which become worldwide sensations, which became Winnie-the-Pooh, Piglet, Tigger, Owl, and all the rest of Christopher Robin's friends as we have come to know them today.
Milne is credited with rekindling joy and happiness around the world following the war, and undergoes a transformation of self-discovery and reflection on how he can help treat the symptoms of the war-ravaged world. But he is also credited by his son as the person who sold their personal memories to the rest of the world. We dive into a spinning, tear-jerking narrative of Milne's evolving relationship with his son, and their journey of coming to terms with the overwhelming success of Pooh bear.
Gleeson as suffering war survivor Milne is outstanding. Stony-faced, but with fleeting moments of warmth, Gleeson perfectly encapsulates PTSD, and a father trying to connect with his son. Robbie, as the austere Daphne is brilliant also, perfectly marrying the mother trying to bond with her son and the socialite who left her heart in London. With these phenomenal performances lapped with the beautiful score of Carter Burwell and brought to life by the delicate animated illustrations, this film is deep and moving, transcending well beyond the story of a fluffy yellow bear.
If you're a fan of A.A. Milne's literary works and if the Winnie-the-Pooh holds a place in your heart and home, then this is a movie you have to see.