CENTRE PLACE | THE FALL EDIT
Fashion
23 March 2018
I don't know about you, but personally as soon as March hits, I'm just about ready to pack all my summer clothes away.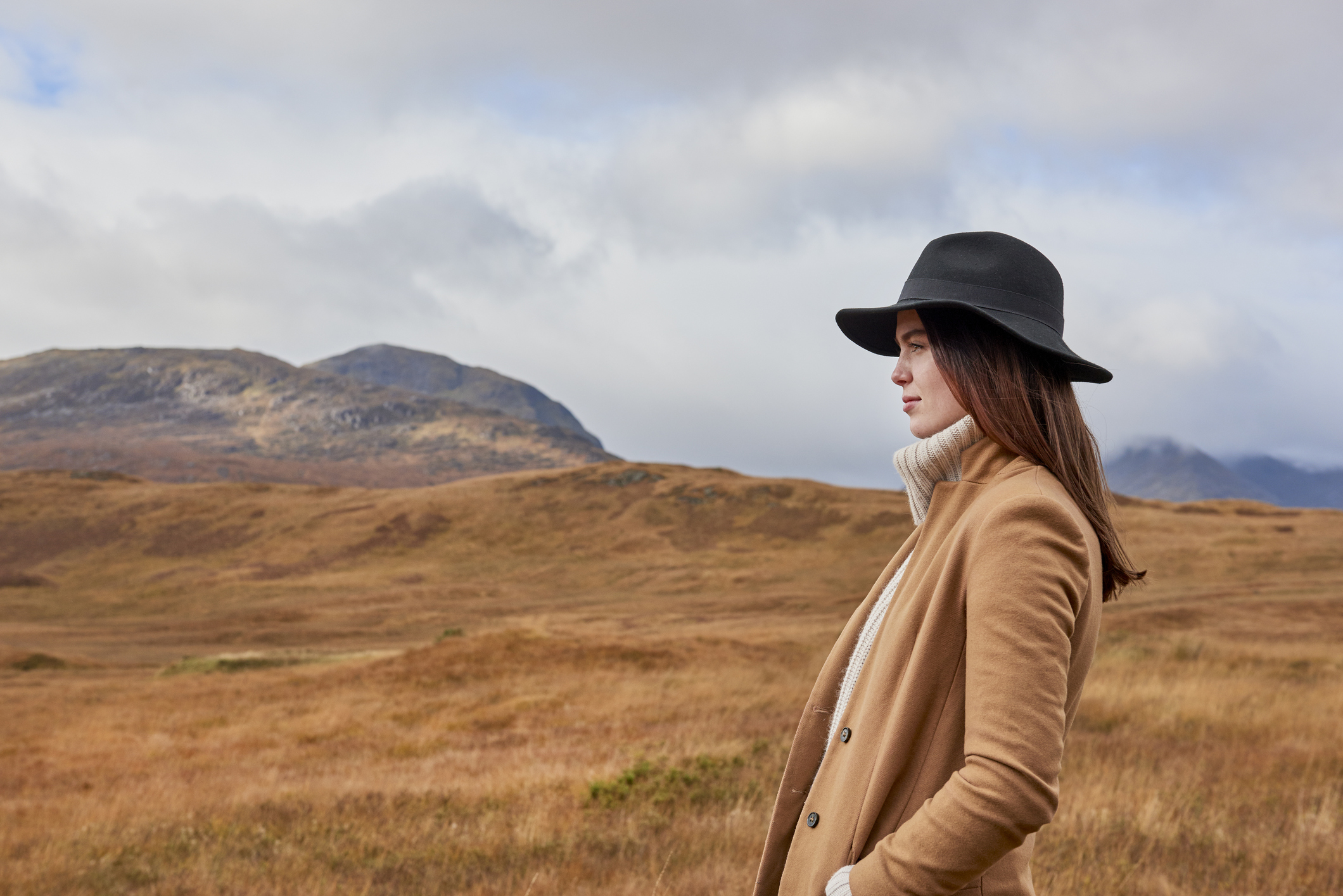 DENIM FOREVER
While I believe that there is no right or wrong season to wear denim, there's a certain comfort in knowing you can wear full-length jeans again without worrying about sweating. The great news is that this season's denim options are pretty varied and there's a cut and shape for everyone!
I try and keep my denim rotation simple: a darker pair of skinny jeans that can take me from day to night, a more relaxed fit pair of jeans with interesting details (I love the raw edge look that are so in this season!) that I can wear to brunch or the office with some heels, and of course a solid pair of black slim cut jeans because you can wear it with literally everything, roll it up or down, make it look casually with a tee, or tuck your top in and look instantly more polished!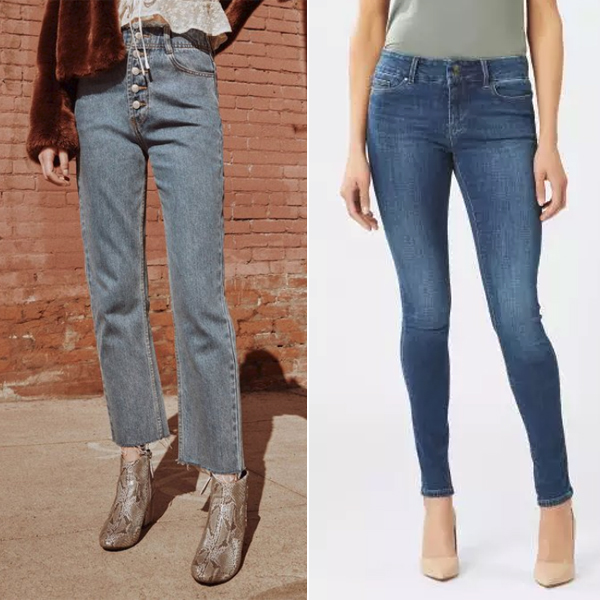 Button up raw jeans from Glassons | Hip hugger skinny jeans mid vintage from Jeanswest
HIGH NECK, LONG SLEEVED BLOUSES
Let's be real – with Hamilton's temperamental weather, even though it's freezing cold in the morning, by the time midday rolls around, it's suddenly warm so you end up losing some layers. Enter high neck, long-sleeved blouses. These are the perfect transition pieces for autumn! Because they are higher necked and longer sleeved tops, they will keep you warm enough in the morning when it's chilly, but the lighter fabric means it's still cool enough to wear if it does get a bit warm.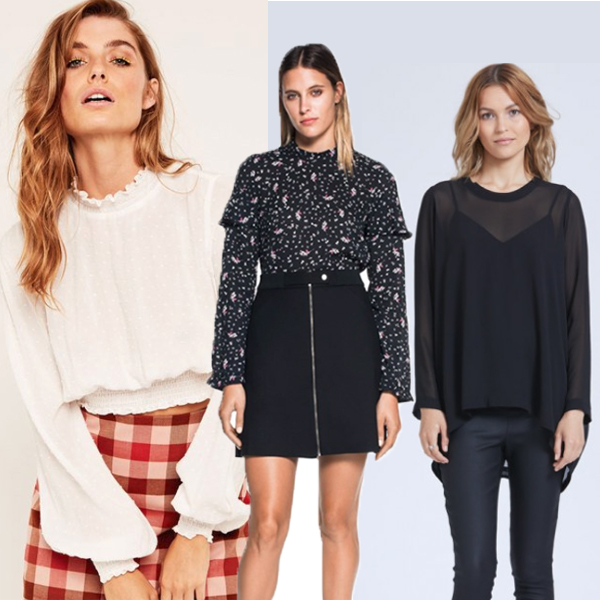 High neck shirred blouse from Glassons | Floral Georgette Frill top from Cue | Twilight black top from Moochi
BOOTS, BOOTS, BOOTS!
Of course it wouldn't be autumn without the trusty ol' boots making an appearance! Bidding adieu to my sandals and open-toed shoes and introducing shoes that keeps my footsies warm back into my life. To say I'm excited is an understatement. Boots are my ultimate weakness in footwear. There's something about slipping into a pair of sleek boots that instantly makes me feel like I've got my life together – like I'm in control and ready to take on the world in the right pair of boots!
So for autumn especially, I like to kick-off with ankle boots. I tend to stick to a neutral palette for footwear – okay, most of the boots I own are in black – but it's the details that make them standout. I love the fact that the boots coming out this season have interesting details to them – a square heel, different textures, an oversized zip or buckle here and there, or even a bold pop of colour.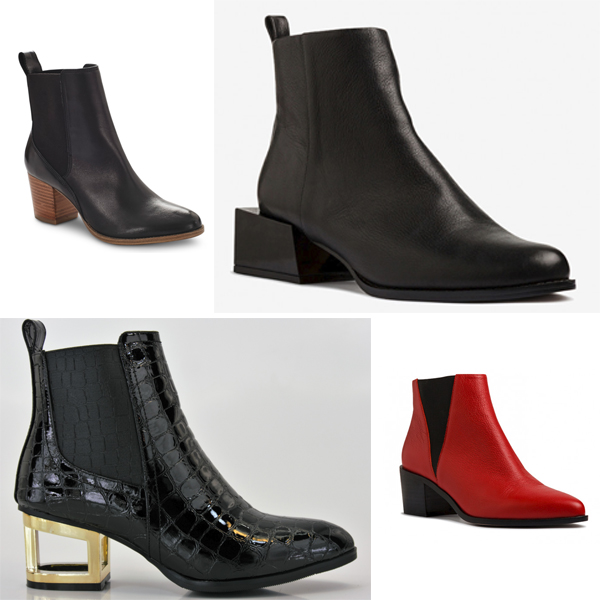 Top to bottom L-R – Noir Exige boots from Hannahs | Sofia ankle boot from Mi Piaci | Gold heel boot from Maher Shoes | Buy blink ankle boot
OUTERWEAR EVERYWHERE!
'Tis the season to start building your layers! While I love every single item I've listed above, I must say that the piece de resistance of autumn would have to be outerwear. It really does complete an outfit. I must admit that on a day when I'm feeling particularly lazy (or hit the snooze too many times in the morning so now I'm running late because who really wants to leave a warm, cozy bed at 6 in the morning?), I can have the plainest outfit underneath but the right outerwear will make me look and feel like I've made an effort.
As we ease into the colder months, I think it's important to invest in a good jacket or coat that's not only versatile and makes you look nice, but will actually do its job of keeping you warm. I like unexpected light colours in jackets as it gives a nice contrast to the darker colour palettes that seem to be everywhere this season. It keeps things fresh and different! Don't ever underestimate the power of a tailored blazer either. It really gives your wardrobe the autumn update you want! Lastly, leather jackets are a timeless piece than you can wear again and again so if you've been wanting one for ages, now is the perfect time to score one because it truly is a wardrobe classic.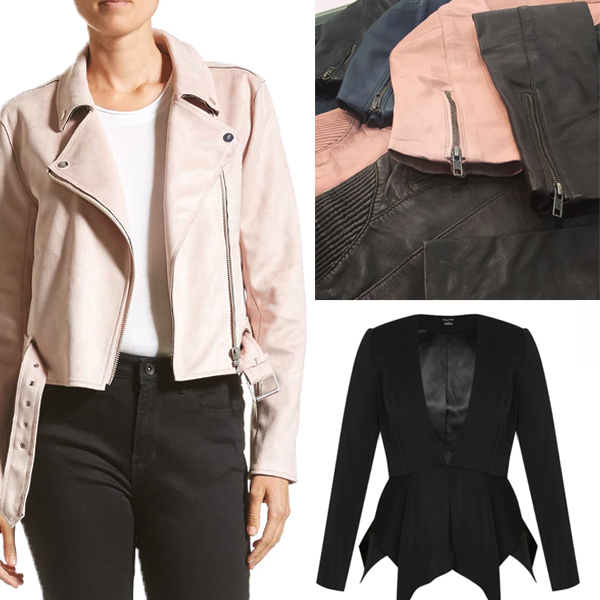 Whistle biker jacket from Farmers | New season leather from Shine | Sweet frills jacket from City Chic 
LOUNGING AROUND
It's official – Netflix and chilling have never been cozier! I don't know what it is about this season that makes me want to stock up on loungewear. Maybe because the air is cooler, or it gets dark earlier so after a long day at work all I want to do is put my feet up on the couch, eat a hearty meal, and relax! But just because I'm relaxing doesn't mean I don't want to feel like a blob which is why I love lounge wear so much. You can be a couch potato without looking and feeling like a couch potato with the right loungewear.
The first rule of loungewear is that it needs to be comfy! Nothing worse than binge-watching your favourite series in uncomfortable, stuffy clothes, right? This is why I look for super soft fabrics. You know the ones – soft to touch and feels like silk on your body. BLISS. Another thing I look for is matching sets because what's better than super soft fabrics? Super soft fabrics that cover your entire body! Hoodies, sweatpants with matching sweatshirts, or shorts if you're like me who gets warm easily.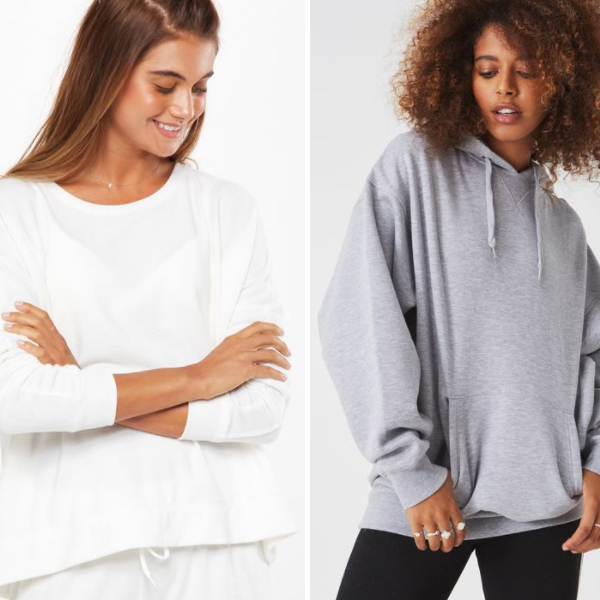 Super soft lounge top | Orlando oversized hoodie – both from Cotton On Body
Catch me living my best life this autumn with these wardrobe essentials. I truly can't wait. Happy autumn!