HOW TO ROCK CULOTTES
Fashion
27 September 2018
Culottes, or cropped wide leg pants, are definitely one of the hottest trends we've seen around for a while, and it's nice to have a change from the good old skinny jeans, isn't it!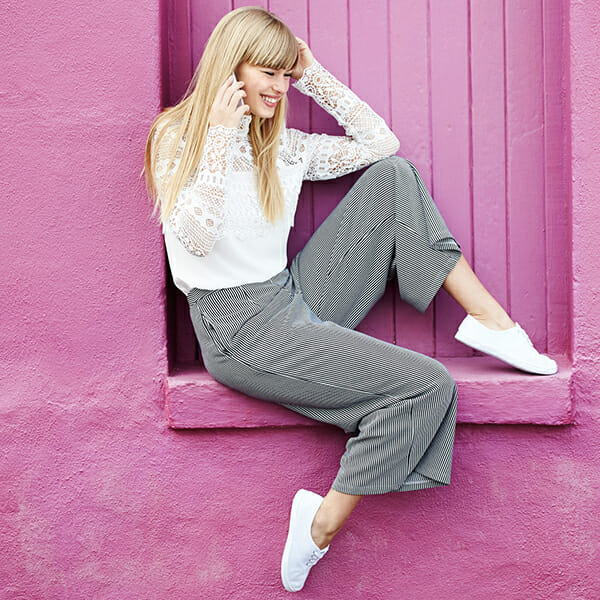 But because it's a slightly different silhouette than we're used to seeing, people are a little unsure of how to style them, or what to wear them with, or, in fact, if they will even suit their body at all!
So here are a few quick expert tips on how to work culottes into your everyday look, plus some of my favourite options available from in-centre now.
Styling culottes is not as scary as you think. It's as simple as this…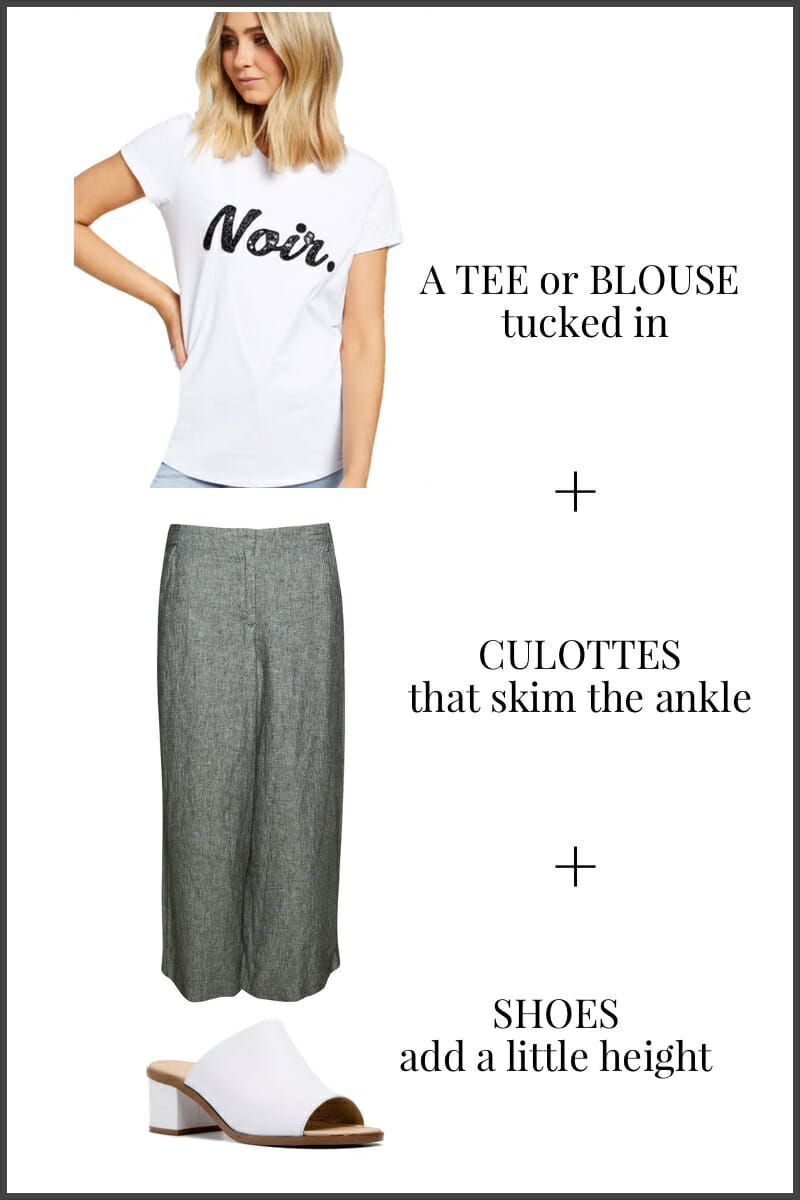 Expert styling tips
HEM LENGTH
Pay attention to where the hem of your culottes sits. Between the bottom of your calf, and the top of your ankle is best. It's the slimmest part of your leg, so you want to draw the attention there.
WAISTED
Wear your culottes up on your natural waist! This will also help elongate your body, making you look taller (always a bonus right?) This also helps with the next point…
TUCK IT
This is probably the most important tip when it comes to trying this style of pant. They are a wide fit, so if you just throw on a sloppy top, it can look messy. Tuck a tee or blouse into the top of the culottes (remember that you're wearing on your waist) This might sound a bit scary, but trust me, it looks fab!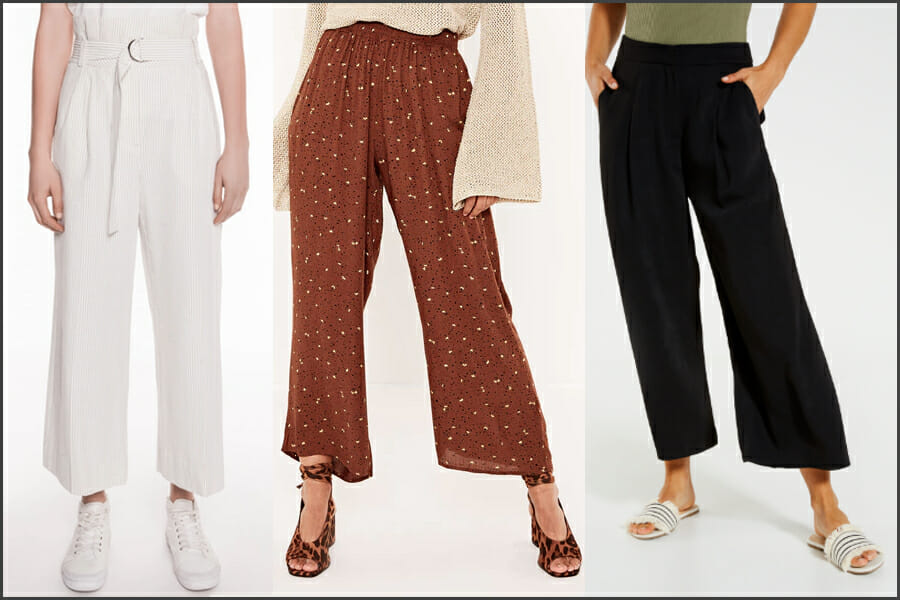 Cue belted wide leg pant $295 (size 6-14 available) | Glassons wide leg cropped pant in coco floral $39.95 (size 6-16) | Dotti caravan culotte $59.99 (size 6-16)
As with any new trend, the most important thing is to just give it a go if you want! Try a few different styles, if you find one you love, great! If you decide it's not for you, that totally okay too!
But you'll never know until you try right?