THE LAZY GIRLS GUIDE TO BUYING DENIM
Fashion
18 July 2019
Jeans are ALWAYS a minefield right? It's definitely one of the purchases that my personal styling clients stress about the most.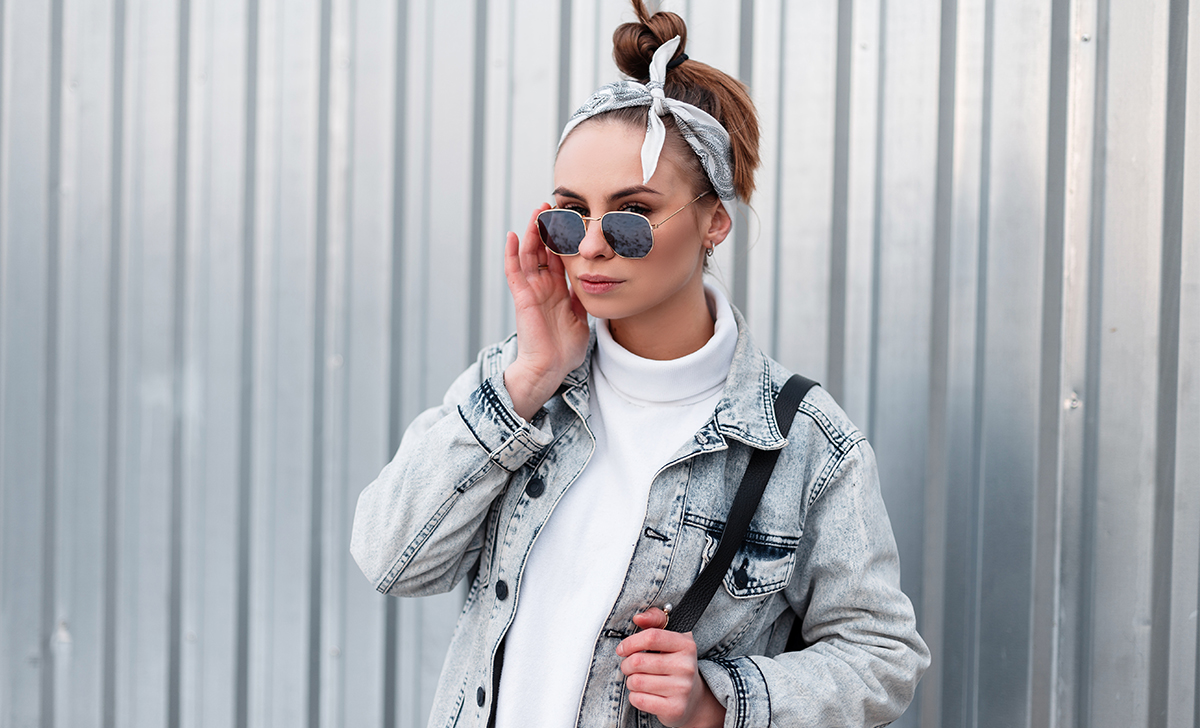 What style suits who? How much distressing is 'too much'? And what even are "mom" jeans? I've got the answers to all these questions and more, so let's get into it.
1. What style suits my shape?
I feel like there are no defining rules anymore around what suits which shape, BUT what you should be focusing on is highlighting the parts of your body that you like the best!
If you want the simple answer though, any style of jeans with S T R E T C H is going to be far more flattering. You want the denim to fit to your bodyshape, rather than you having to squeeze into it – know what I mean?
2. Are skinny jeans still in fashion?
The skinny jean will always be in style for me, they are most flattering on the most bodies. They show off the shape of your legs the best (yes that's a GOOD thing) and they are the most versatile of the jeans.
You can wear them with heels or flats or boots (just cuff the hem to sit on top of the ankle boot so they don't bunch) and they come in every colour under the sun.
3. Am I too old to wear distressed denim?
Absoulutely not! Age is simply an number (just like the size of your jeans) so don't let it define your style.
The distressed look (that's where the denim has little rips and tears in it, on purpose!) is not for everyone, and if it doesn't suit your personal style, that's ok! But age should not be the decider – if you love the look and feel good in it, wear it!
So, let's have a look at some of the most popular styles of jeans around this winter, and where you can get them from….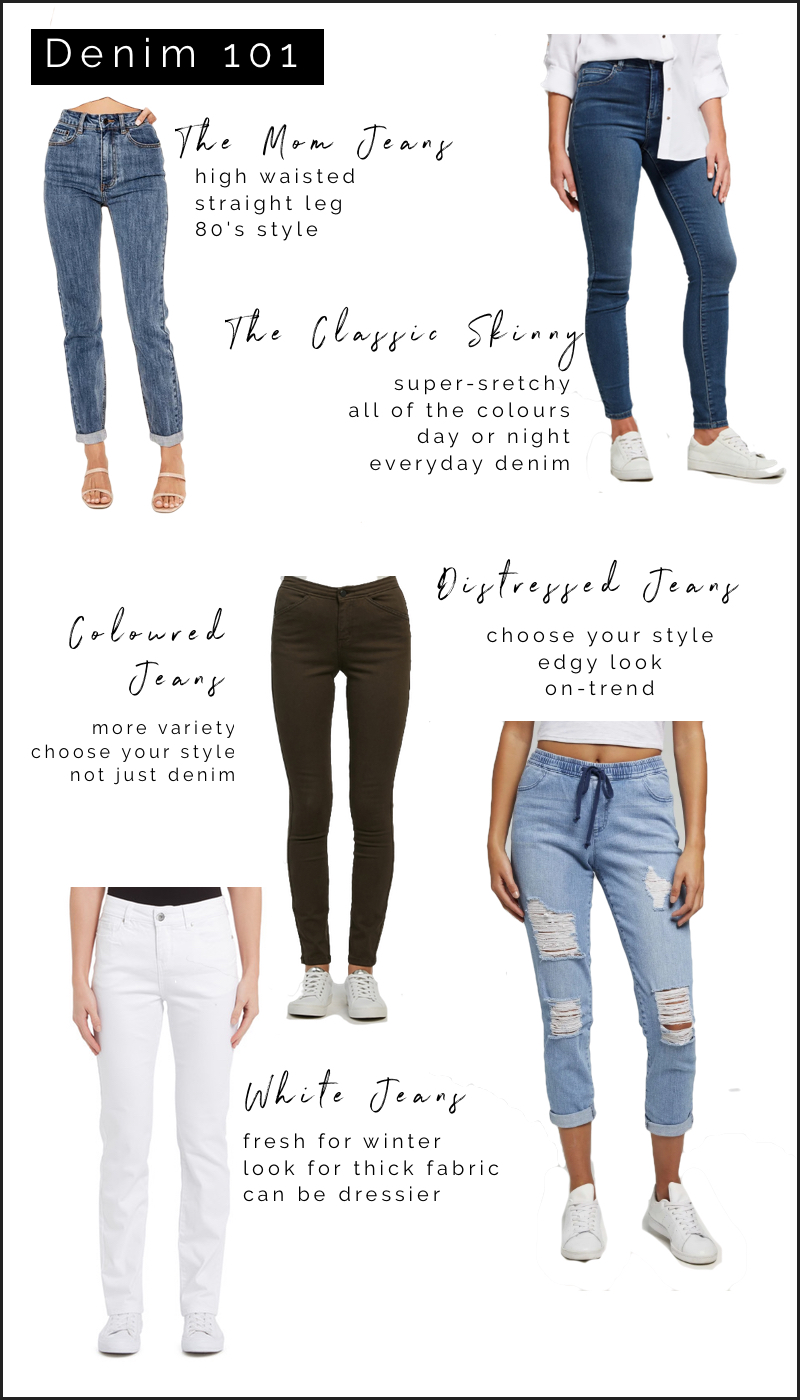 The Mom Jeans: Glassons | The Classic Skinny: Just Jeans | The White Jean: Farmers | The Coloured Jeans: Max | The Distressed Jeans: JayJays
Until Next Time,
Happy Shopping
Cait xoxo