WINTER SCARVES YOU NEED IN YOUR LIFE
Fashion
09 May 2019
They say accessories make the look, and I 100% agree! So each year when winter rolls around, its time to start thinking about our scarf collection.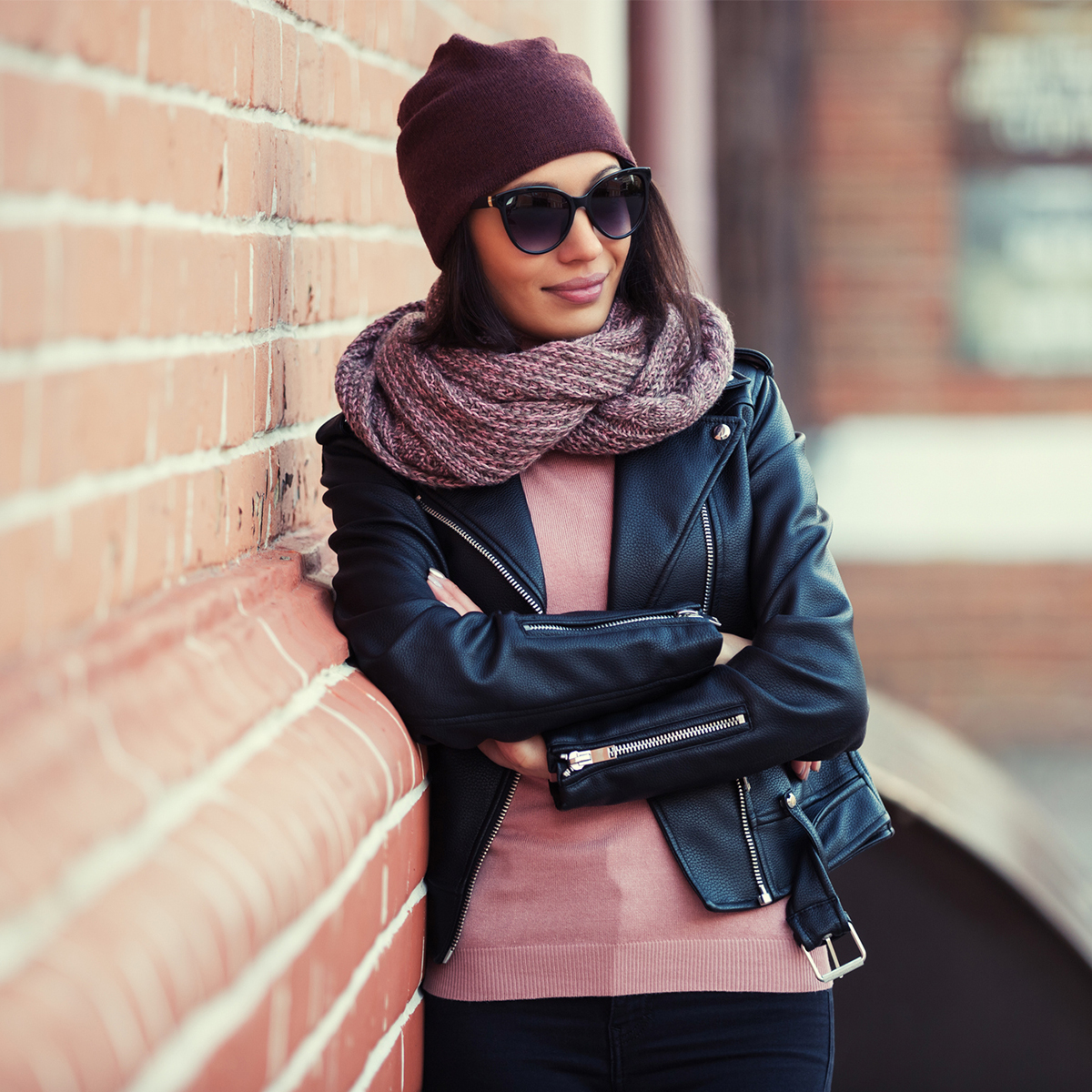 How many do we need? How do we choose which one to wear? And where do we find good ones? Well I've got answers to all those questions and more. Here are my five top tips when shopping for a new winter scarf.
Look at the colours you like to wear
There's no point buying a red scarf if all your clothes are orange (haha). Use your existing wardrobe as a starting point for what colours to look for in a new scarf.
Thinner scarves can be just as warm.
You don't always have to go for the biggest, thickest, most woollen scarf to feel warm in winter. A gorgeous cotton scarf can be wrapped around your neck for warmth, and can be a little more slimlined than a big fluffy scarf.
Look for scarves in unexpected places
Some of my favourite scarves have come from stores I wouldn't have thought to look for a scarf – speciality denim stores always seem to have a great range of colours for a really reasonable price.
You don't have to tie them any fancy way.
Just wrap a scarf around your neck however you fancy, there is no right or wrong way to do it! BUT don't be scared to play with different ways of wearing a scarf – fold them in half, tie the ends together, or even tuck a long scarf into a belt!
Play with print on print.
I think many people struggle with scarves because most of them are printed, and we tend to wear printed clothes a bunch too. But don't be scared to mix your prints! Just find a colour or theme that ties them together.
So now you know how to rock a scarf, here are a few of my favourites you can get your hands on!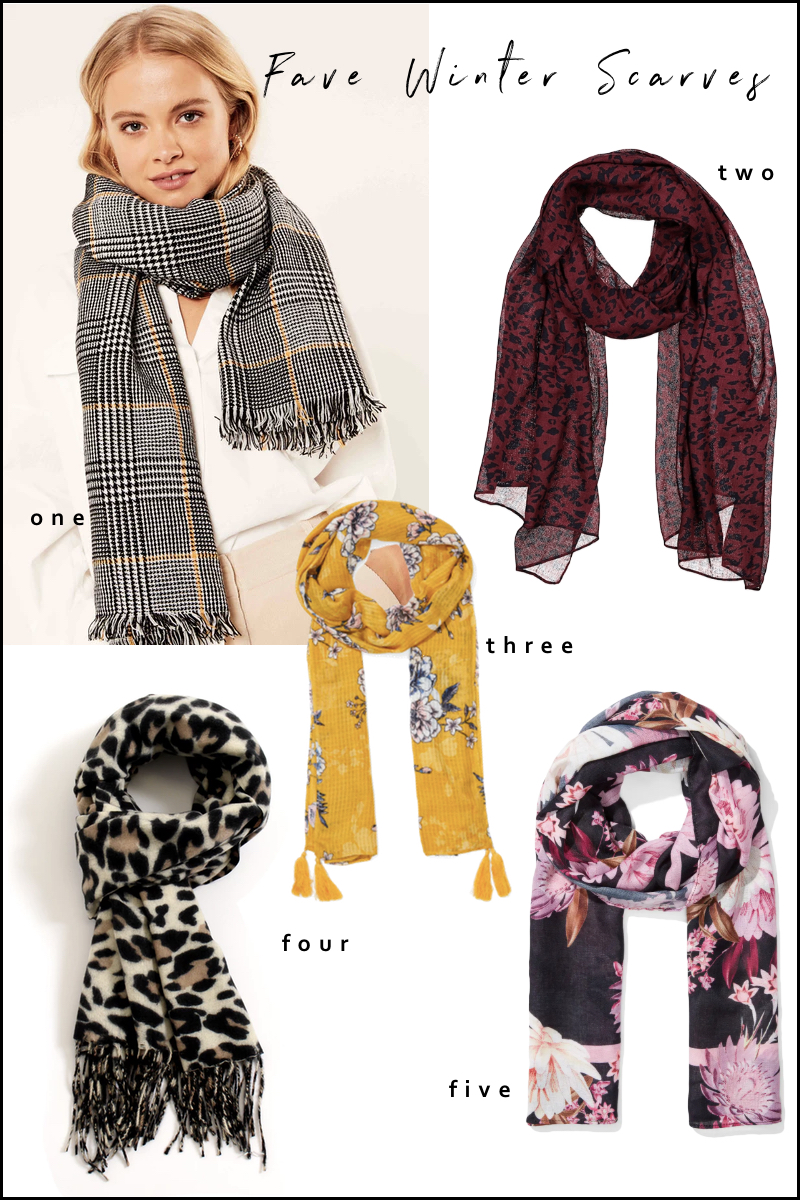 1. Glassons check scarf | 2. Max Fashions animal print scarf | 3. Just Jeans mustard floral scarf | 4. Pagani animal print scarf | 5. Portmans scarf
Until Next Time,
Happy Shopping
Cait xoxo