AROUND THE WORLD, IN A FOODCOURT
Lifestyle
17 February 2021
With international travel more than a little limited at the moment (cheers, Covid!), you might be missing the taste of some of your favourite foods from abroad. Don't worry, you can get it all right in the heart of Hamilton at the foodcourt at Centre Place!
Umi Sushi boasts delicious Japanese style sushi which is made fresh on site daily. Whether you're after something with a bit of a kick, something vegetarian or some of the classics – there is so much to choose from, and really is something for everyone! The best thing about Umi Sushi is you can wander along and pick out all of your own pieces, so you get exactly what you feel like and know you love! The team here can also throw together a delicious Donburi if that's more your taste. Sushi here goes flying out the cabinet super quickly during the lunch rush, so make sure you get in early so you can get your favourites!
Right next door is Cizzlin – the home of the Mongolian Ghengis Khan Grill. Pick out your favourites from a selection of delicious fresh veges (and fruit.. pineapple – yes please!!), choose your meat, sauces and rice or noodles and watch it get cooked fresh right before your eyes. Served up in style if you're dining in, or packaged up to takeaway – the freshness of these tasty meals is second to none! Be sure to check out the sides menu as well – spicy popcorn chicken and crispy wedges always go down in a treat!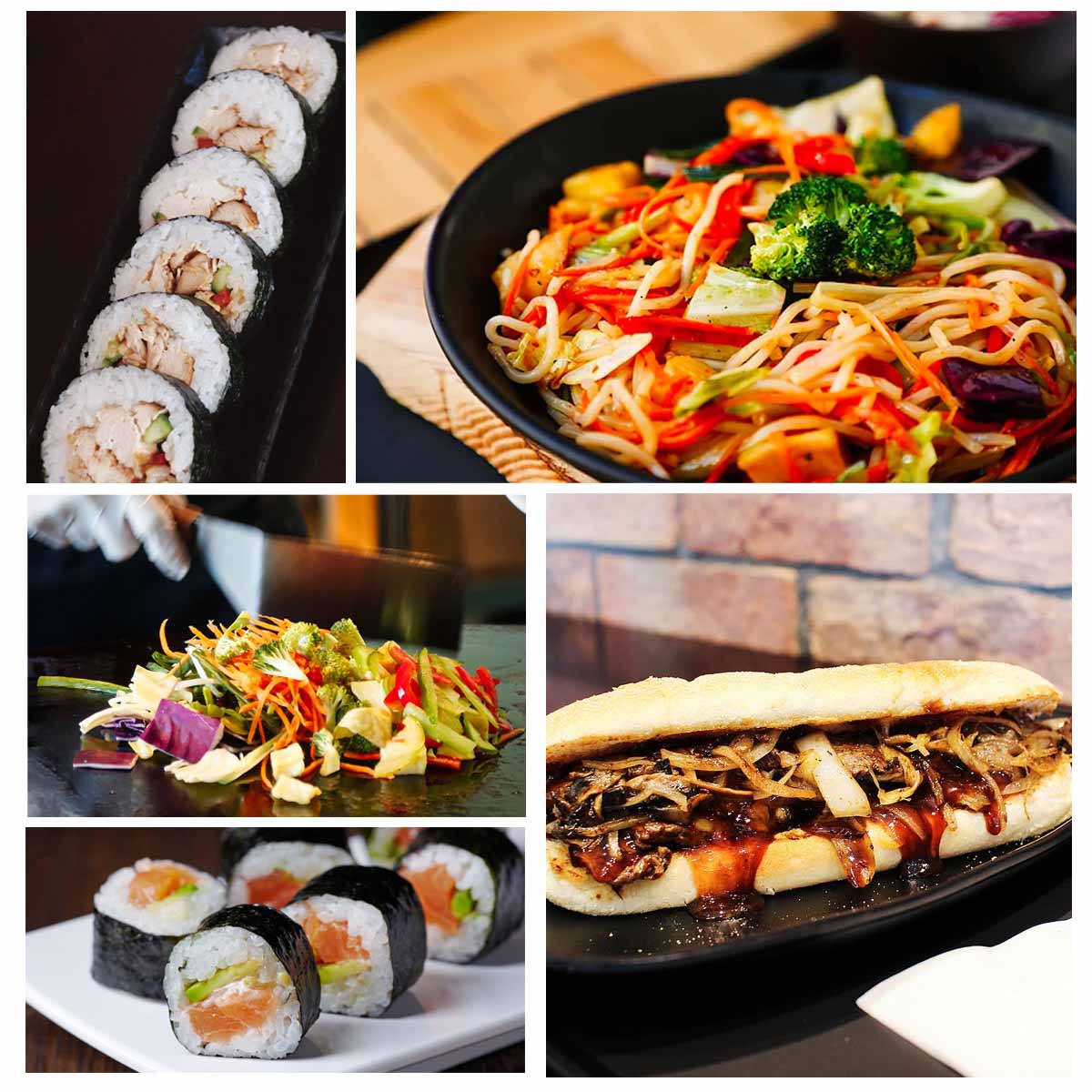 Head round on to India with a stop at Shamiana. With a variety of different curries, from the mild to the most spicy, there's something to suit everyone's taste buds! Don't forget some garlic naan on the side – if you know, you know!
If a classic American "go-to" is your thing, look for the golden arches! McDonalds are an absolute fan favourite and a great option if you've got lots of mouths to feed – there's something for everyone. Happy meals for the kids (don't forget there are fruit bags, water bottles and chicken wraps if you're after a lighter option), gourmet beef burgers for the adults AND delicious chicken wraps and salads if you're watching the waistline! The crew are constantly bringing out new items, but be sure to get in quick to give them a go as they are often for a limited time only! If you're after something on the go for those warm summer days, these guys have the answer with plenty of cold dessert and frozen drink options to help cool you down.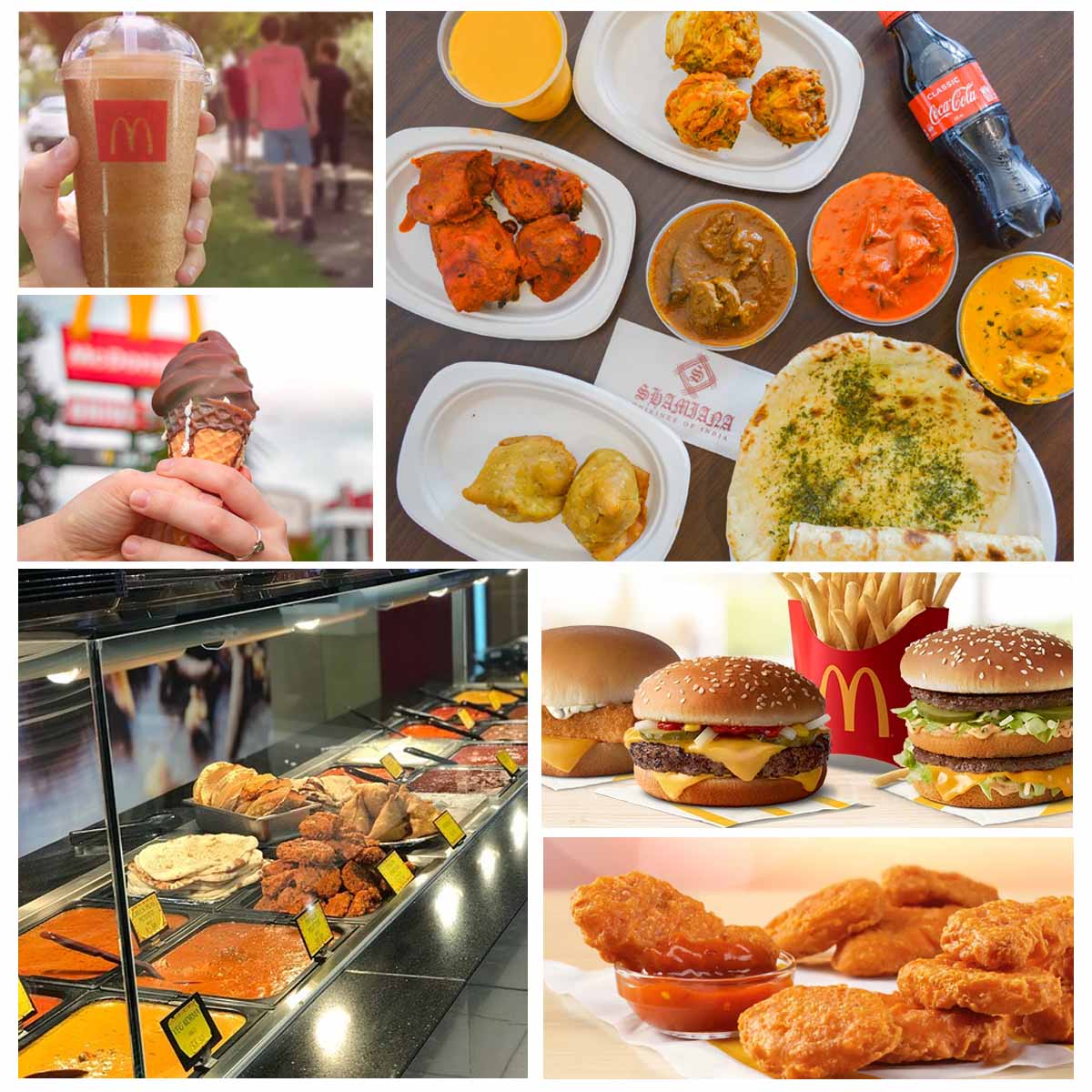 If you're looking for some tasty Chinese food to satisfy your hunger, look no further than Hungry Wok. Grab a plater and load up on your favourites (give me alllll the sweet & sour pork!) or choose something to be freshly cooked from the menu – Pad Thai is an absolute must try!
Pop next door to stop off for a taste of Italy at Pasta Bella. Cheese and pasta… what more is there to say?! Choose your favourite and get a stacked up plate, or choose two or three if you simply can't decide. If you're super starving and looking to fill the gap – don't look past the bacon and potato bake (if you've tried this before, you'll know just how good it is!)
Chicking, hailing from the mighty United Arab Emirates, has some of the best spicy and grilled chicken in town! No matter how you like it (with spicy rice, in a burger or wrap, or on its own with a side of fries and gravy), you'll be spoilt for choice. There are some great kids meals to choose from too, if you've got the little ones in tow.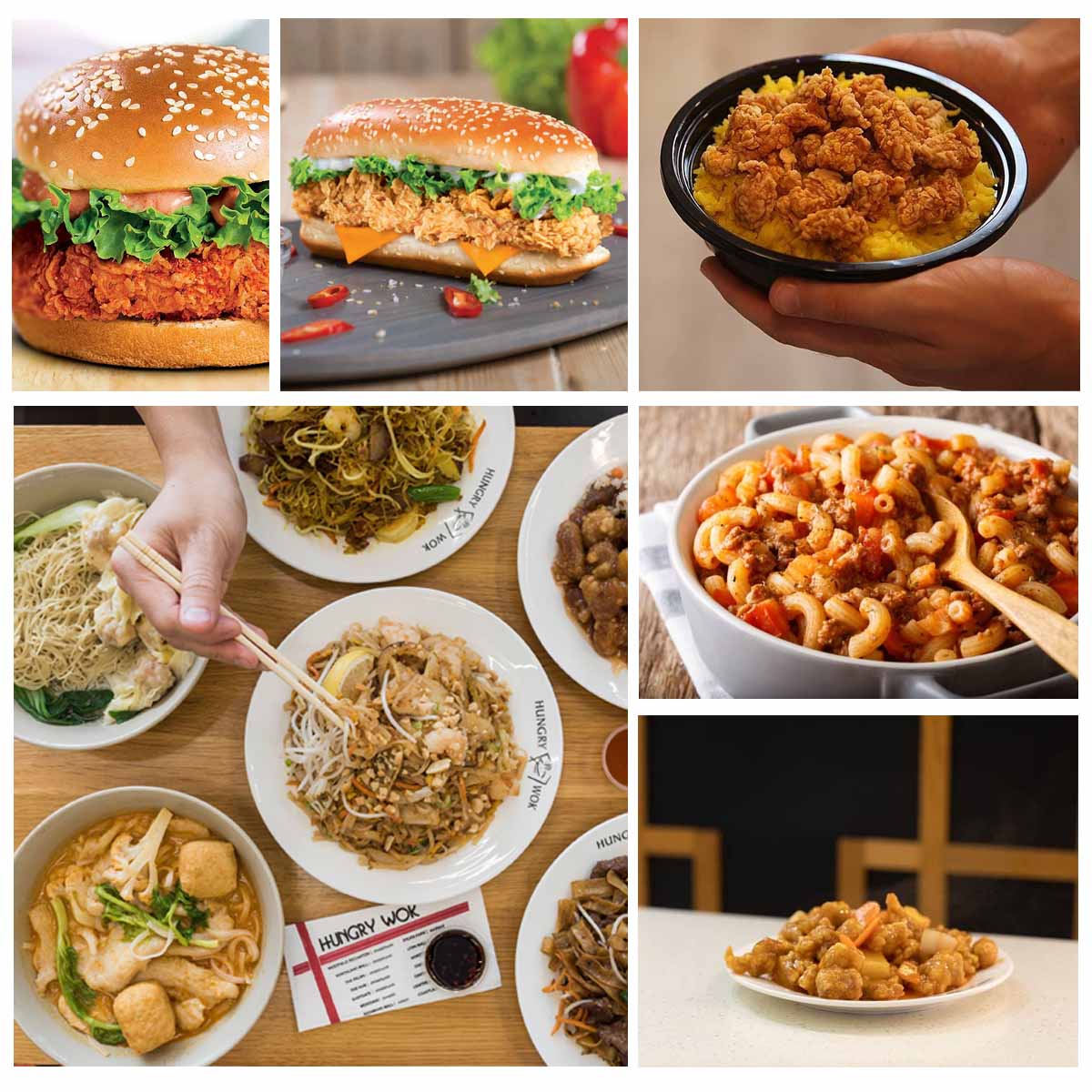 Fancy a spot of Turkish and Mediterranean to keep you going? Mezze Bazaar is the answer! If you're looking for great value for money, then this is the spot for you! Try a classic Turkish style kebab with all the fillings and freshly sliced meats, finished off with a side of fries ofcourse! Don't forget a piece of Baklava for after.
Celebrate fresh Kiwi product with a stop at Tank. A favourite if you're looking for something nutritious and delicious, with a huge range of healthy smoothies, salads, juice and wraps to choose from. At Tank, you'll be lucky enough to have a whole world of inspo right in front of you with Mexican, Thai, Vietmanese and Caesar inspired salads on the menu. If you're after a drink for on the go, try adding one of their booster shots to your juice or smoothie blend for that extra "pick me up" to get you through the day.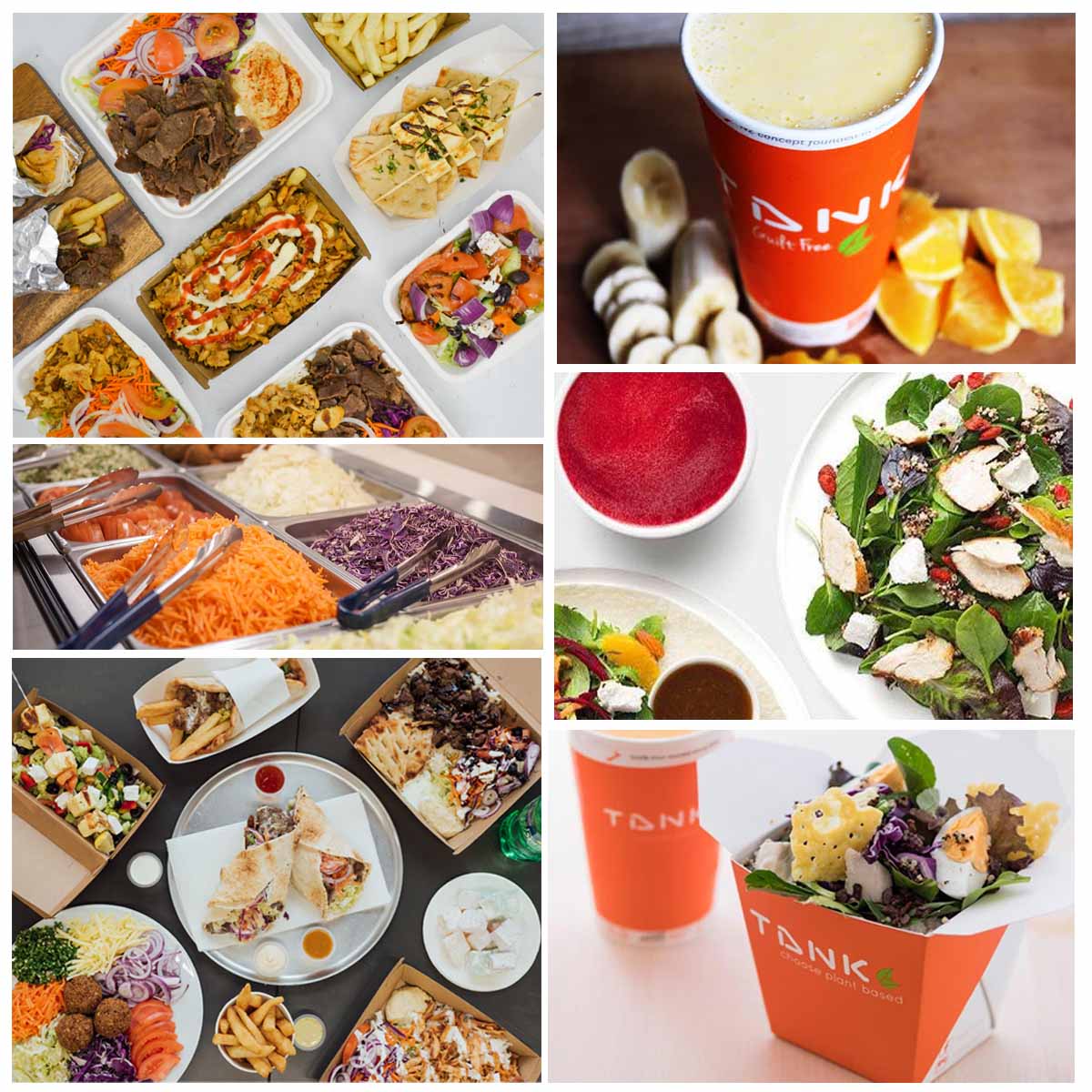 Is there a part of the world that we're missing? We'd love to hear your suggestions on what you'd love to see added to our foodcourt in the future!