CELEBRATE THOSE WHO MUM | MOTHER'S DAY 2020 | CENTRE PLACE
Lifestyle
01 May 2020
From traditional mums to foster mums, to step mums and single mums – to the aunts, sisters and grandmas that have helped raise us, lead us and been there for us – THANK YOU.
We love you (most of the time, anyway!) and we may have even become you.
Perhaps when we were younger, we may not have realised how much you did and sacrificed for us, but Mother's Day creeps round and we are gently reminded to think about those women in our lives who have been by our side through thick and thin.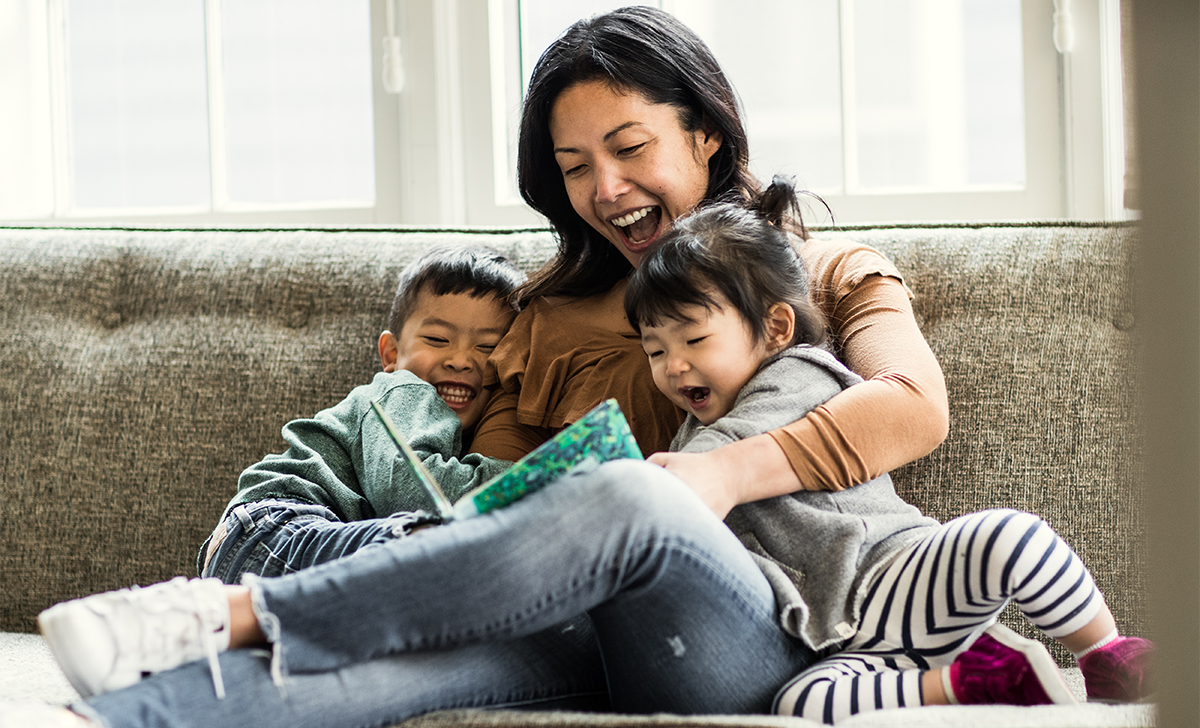 There are many different mums and motherly figures out there; and all have different tastes.
To celebrate all those who mum, we're sharing how we're showing love and gratitude to those in our lives that are absolutely mum-ing it.
To help us with this post (and to celebrate more women!), I asked a few of our centre Marketing Staff to share their favourite picks for Mother's Day.  Hope you enjoy this collaboration!
MUMS WHO LOVE PAMPERING:
Whether you know homeschooling has been testing her, or that she's been running herself ragged or that she has simply always loved a pampering treat – why not bring that spa treatment to her?
Candles, face creams, bath bombs, little nibbles and a few hours of peace and self-indulgence – who wouldn't like that!
For the Mum who loves pampering: VIVO hair care bundle;  Perfume from Life Pharmacy; Opi nail varnish from Farmers; Pink Petal candle from Farmers; Tilley Reed diffuser from Acquisitions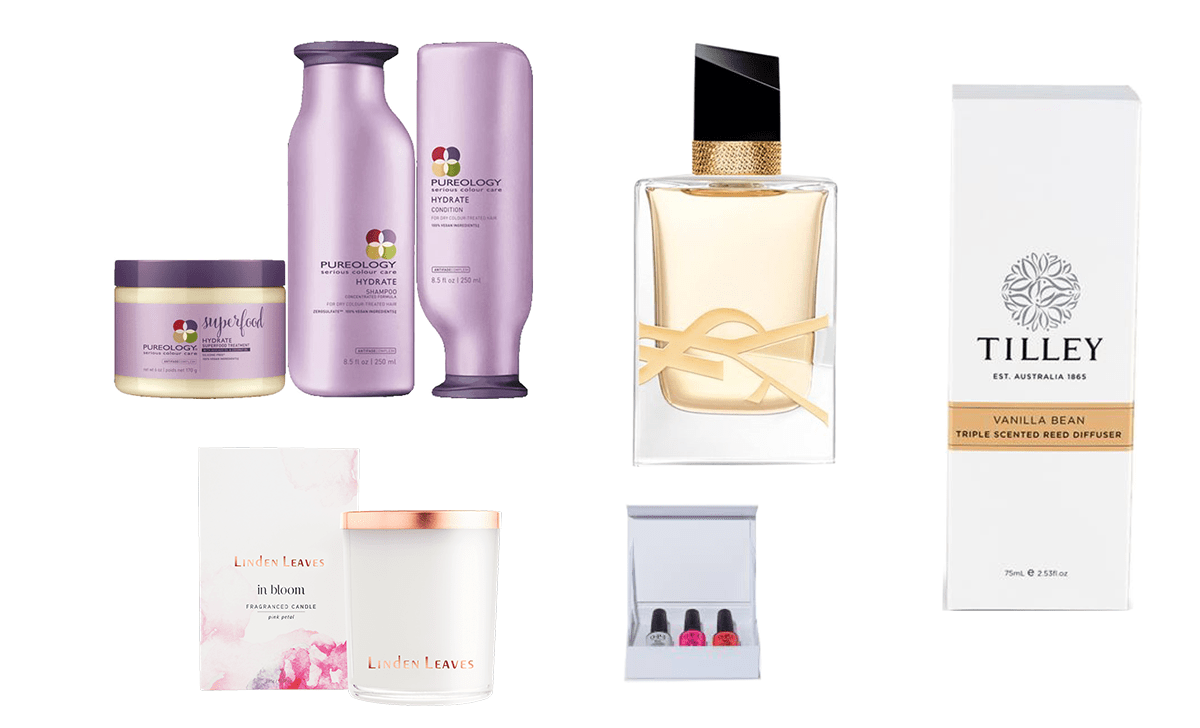 FOR THE FOODIE MUM:
With food delivery finally at our fingertips (hallelujah!), what about surprising mum by ordering in from her favourite foodies, setting up the dining table with 'good' glasses and dinnerware (if you know, you know) and running your own private restaurant?
If she is more of a morning person, breakfast in bed with a barrista made coffee is one VERY good reason to be woken up for on a Sunday morning!
Mum not in your bubble? No worries! Surprise her with a home delivered feast and video call her!
Looking for the perfect food option? Find the list of Centre Place's available foodies HERE.
For Mums who love food: Food service from Nandos; Heart mug from Acquisitions; The Recipe Book from Whitcoulls; Barista & Co Coffee Cocoa Shaker from Farmers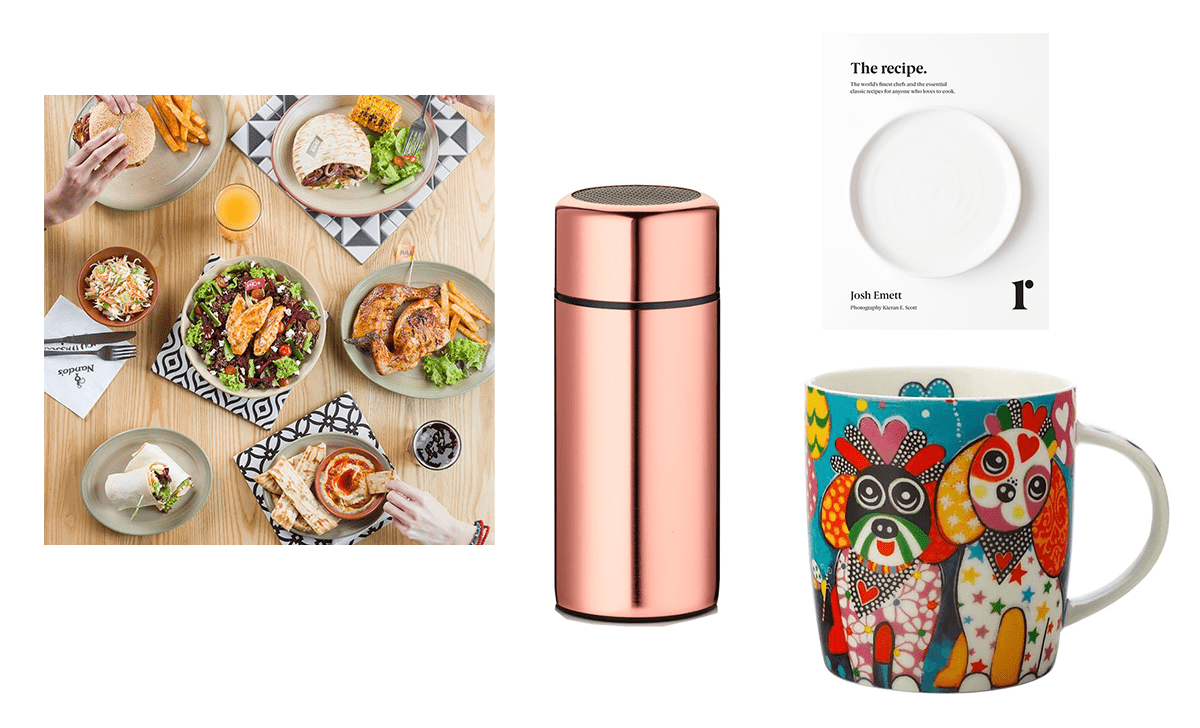 FOR THE ACTIVE MUM:
Now how "active" do you really need to be to wear activewear?
Jo shares her thoughts on being an active Mum…
"You know how it is, a morning stroll from the bedroom, into the lounge, into the kitchen, back to the bedroom and into the lounge, bypassing the kitchen (one more time)!
Mother's Day is her day to relax… whether that's actively or passively. If your Mum likes to hit the streets with the pooch in tow and is hanging out for a blast round the bike tracks, or she prefers to chill on the couch, with a mocha and a little Tiger King on the telly (and let's be honest, depending on the day, it's both!), here's some great activewear ideas to consider."
For Mums who are active: Evolution crew socks from The Athlete's Foot; Nike hair band set from Stirling Sports; Reusable glass bottle from Cotton On Body; Resistance band kit from Rebel Sports; Nike renew trainers from The Athlete's Foot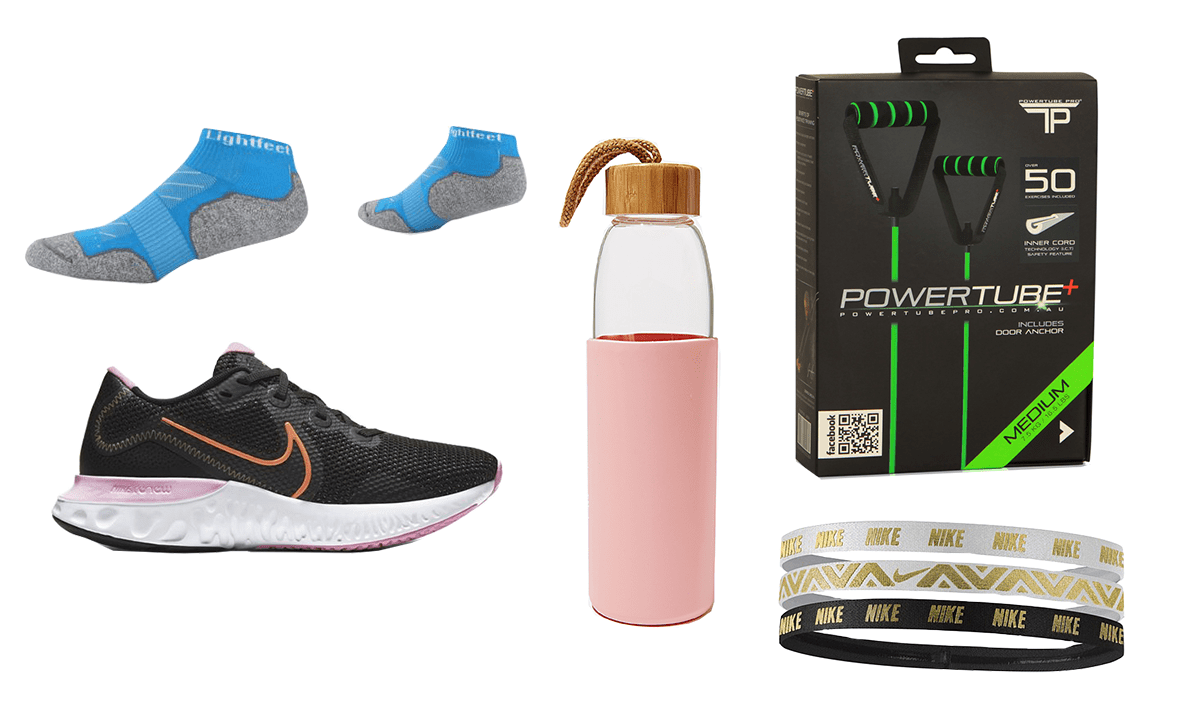 MUMS WHO LOVE BLING:
Diamonds are a girl's best friend … or are they?
Fact: Women have loved jewellery since ages ago, so it's something they have inherited.
Fact: Jewellery is an important ornament for all special occasions.
Fact: Jewellery is the cherry on top of one's style and personality
So what type of jewellery is the right jewellery?
Everywhere in the world jewellery is being worn as a symbol of importance.  No matter if you are the receiver or the giver, what you wear or what you gift is personal, each leaving a legacy of enduring memories that are meaningful and memorable to both.
So are diamonds a girl's best friend?
They could be, but just in case you're still unsure, here are some of our faves to inspire you.
For Mums who love bling: Pandora charm from Precious Metals; Michael Hill heart pendant & heart locket; Casio vintage watch from Pascoes; Earrings from Lovisa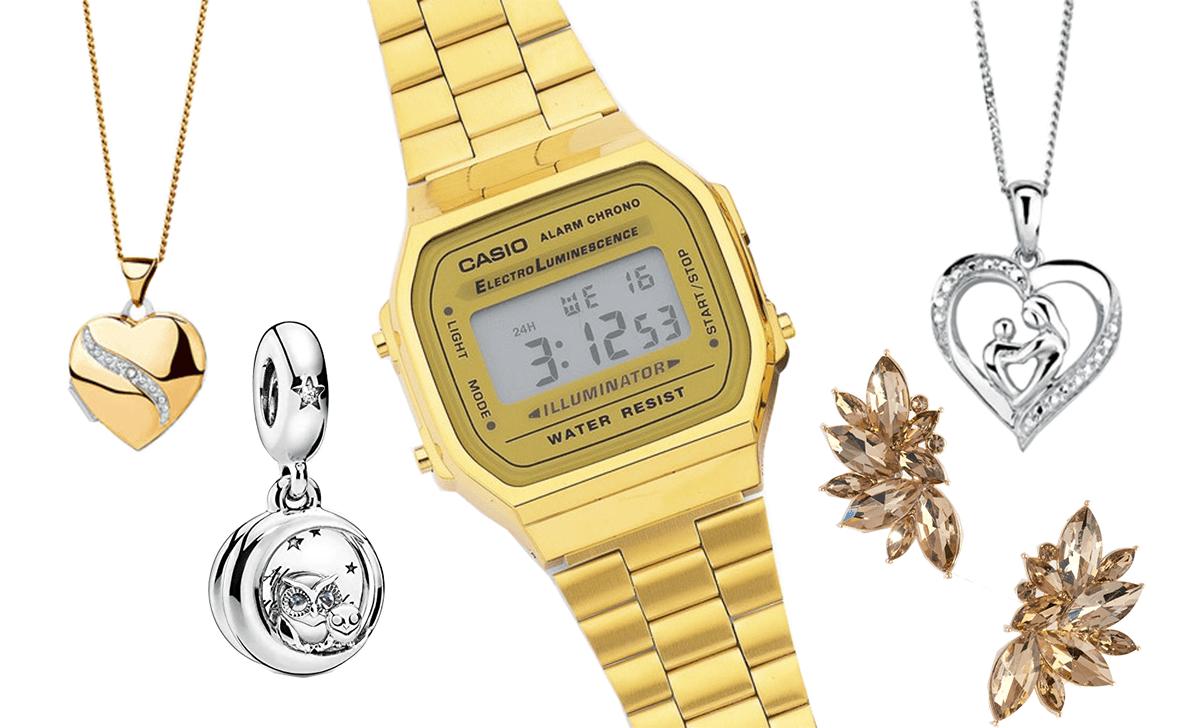 MUMS WHO LOVE TO LOUNGE:
According to Karla, she LOVES her Mum AND being a Mum so she's double celebrating!
Here's what she shares about being a Mum who loves to lounge.
"It is nice to celebrate all things we love. I feel now more than ever I need a few more loungewear options for my days at home – and coffee in bed for Mother's Day will be a MUST. 
Loungewear comes with lots of options and in a nutshell is meant to be comfortable, relaxing and cozy options for home; tracksuits, hoodies and of course onesies, but can be a little more sophiscated for your around the house look too. 
I found some great pieces available online from Centre Place's stores, and hopefully this gives you some ideas too."
For Mums who love to lounge: Hood fleece robe from Farmers; Striped weekender pants from Glassons; Hannahs slipper boots; Oversized slouchy knit top from Glassons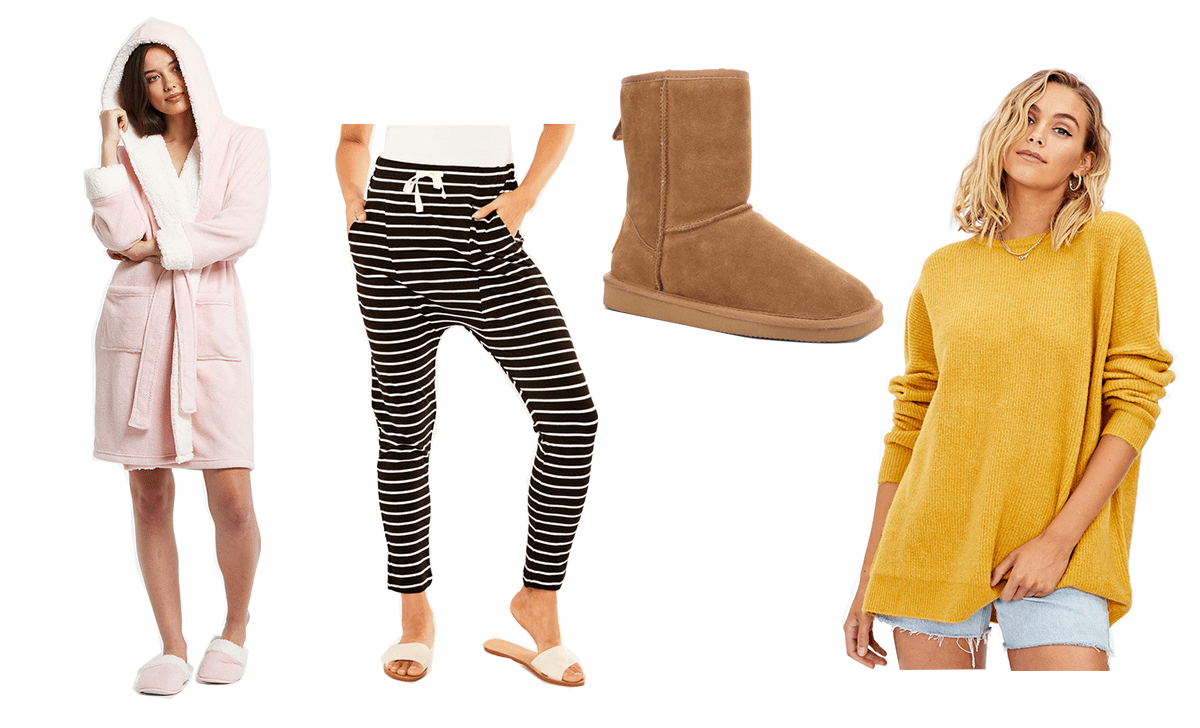 FOR THE CRAFTY MUM:
The Crafty Mum. She's partial to a little colouring-in, has dabbled with punch needle (and made a beautiful cushion in the process) and knows her way around a sewing machine… and an overlocker.
If your Mum loves to keep her hands (and mind) busy, here's some great crafty ideas for her.
And if you (and the kids) want to get crafty yourselves to make something for Mum that's from the heart, how about a stained glass tissue paper vase? Jo shared this cute idea & the instructions are HERE
She says, "a little bit of on-line shopping may be required but ultimately this crafty idea will be homemade and made with love."
For the crafty Mum: Typo marble art kit; Oragami kit from Whitcoulls; DIY Gallery Designer from Whitcoulls; Create your own cross stitch from Whitcoulls; Typo embroidery kit