FATHER'S DAY GIFT IDEAS FROM CENTREPLACE
Lifestyle
23 August 2017
Dad. Possibly the hardest person to buy gifts for, and with Father's Day right around the corner (September 3!) we thought we'd give you a helping hand!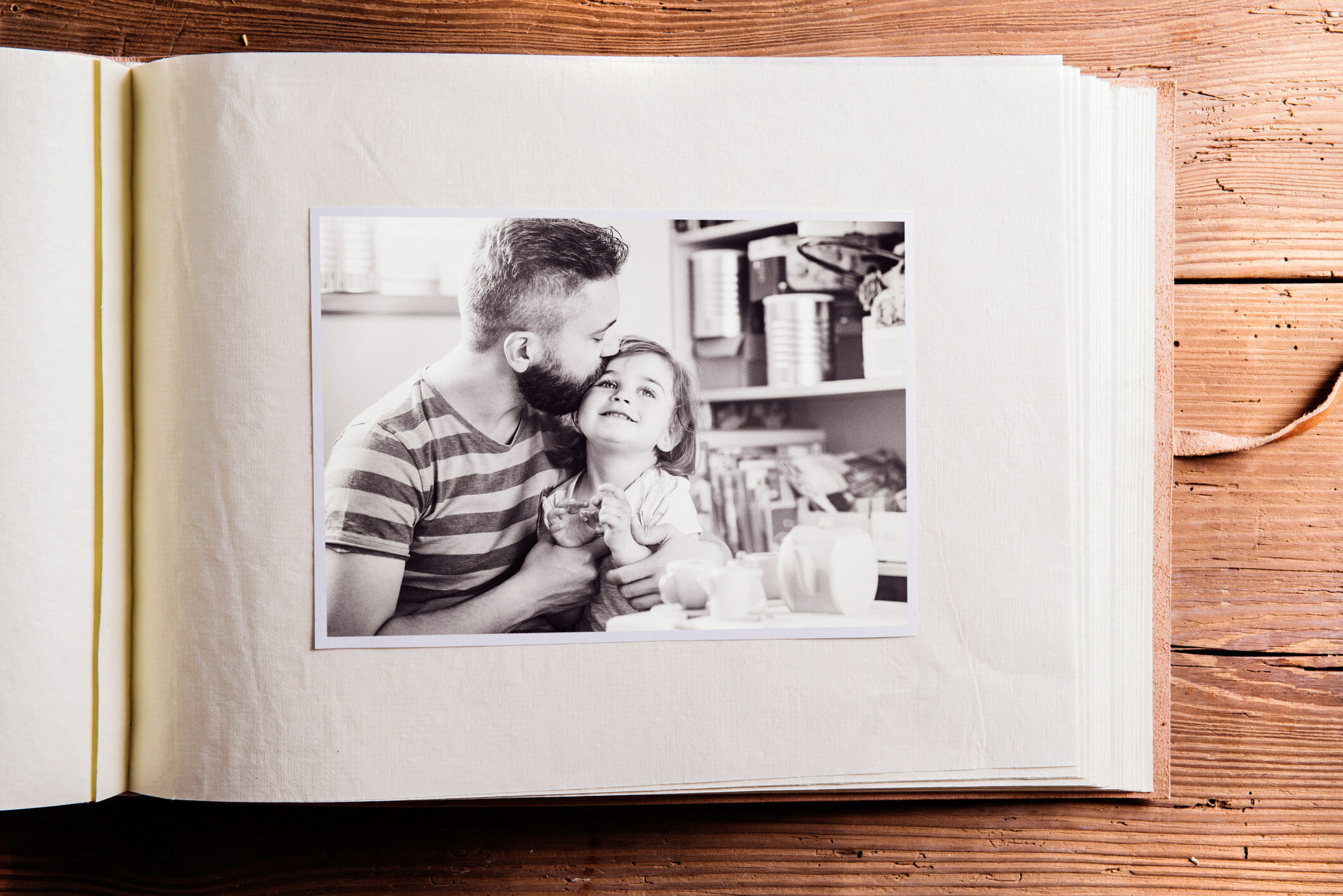 Although we love celebrating our dads, father figures, grandpas and mums who also play the role of dad every day of the year, Father's Day usually requires getting Dad a gift. And we feel you, it's not easy.
To start with, it's sometimes easier to cross ideas off the list first. For example… I'll be brief. Buying your dad undies is a weird thing to do. Like, while I can imagine my Dad in a swish new tie or shirt while gift brainstorming, I don't want to imagine him in undies. So undies get a swift line through the middle.
Ties are a bit of a boring present though, am I right? Ties.
And while socks are an awesome present while they last, or until they get kidnapped by the sock monster (RIP to all lone socks out there) you can only get Dad so many each year without it all getting a bit boring as well. Socks.
With those out of the way, here are my favourite picks for Dad this year – you can find them all under one roof at Centre Place. Convenient.
Hair's to you, Dad!
Rugged bearded dad? Smooth shaved dad? Whatever type of dad you have, a men's grooming kit's never a bad call for Father's Day, plus it's not something that he'll normally splurge on for himself. Make it a double win – this is also a gift for Mum/Grandma, because as well as looking nicer, he'll also smell nicer. Top it off with some cologne and Dad will be as dapper and sweet-smelling as they come.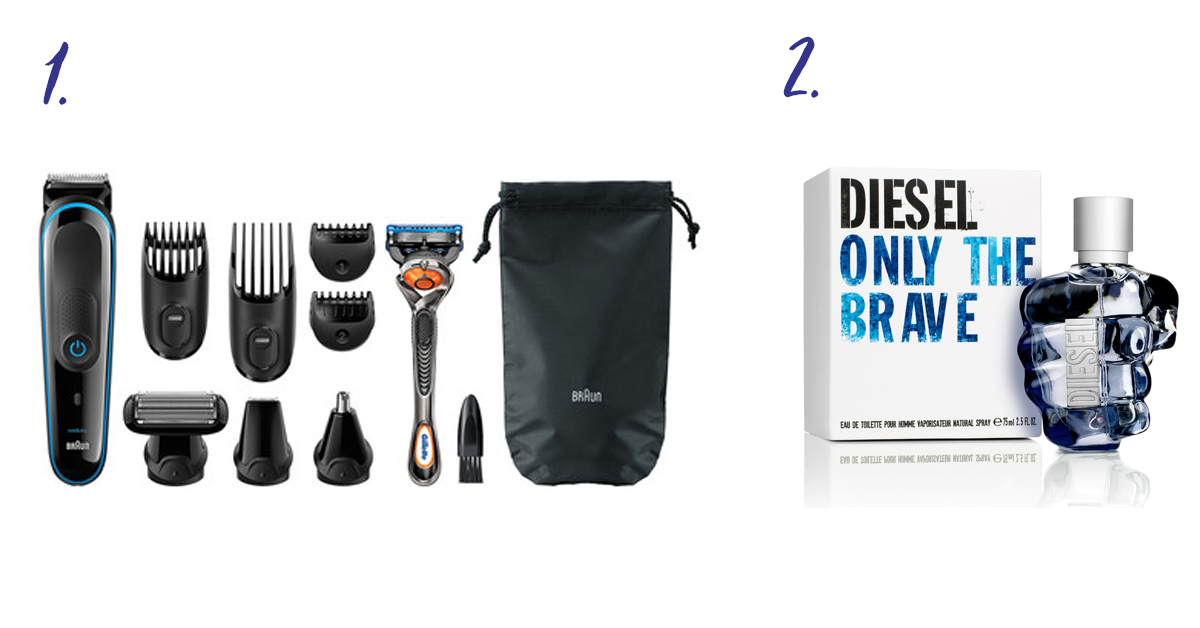 1. 9-in-1 Braun grooming kit from Farmers | 2. Diesel "Only the Brave" cologne from Life Pharmacy
On the couch or on the road?
If your dad's the running/exercising/gym type, then look no further for his dream gift. He might not even know it yet, but Fitbits have been all the rage in the past couple of years, and dads all over the world have made their runs the better for it. If your dad doesn't have one yet, then there's this gaping hole you just have to fill. They're pretty sleek and trendy, can connect to his mobile phone and can track his daily step count. If Dad's more the shape of a couch potato (I feel ya, Dad) then some good books for a good Kiwi bloke is always a great gift. We reckon Dad'll particularly dig these ones from Whitcoulls.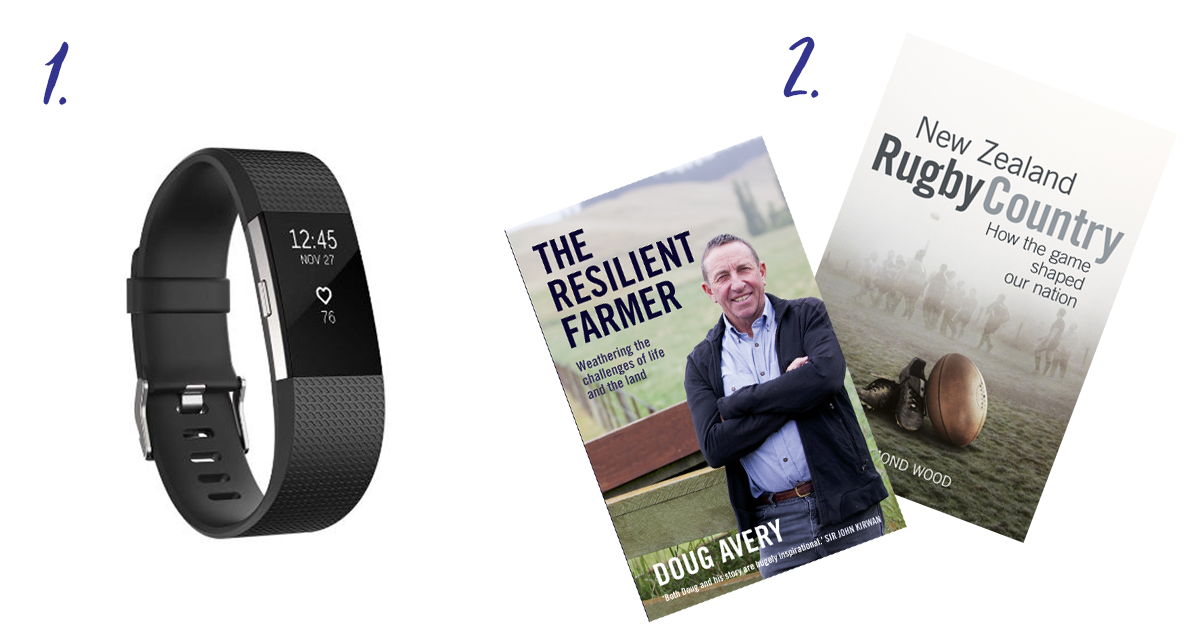 1. Fitbit charge 2 from Farmers | 2. The Resilient Farmer by Doug Avery & New Zealand Rugby Country by Desmond Wood – both from Whitcoulls 
Hi hungry, I'm Dad!
We all know that old chestnut… Legend has it that all dads love food. Dad's angry? Give him food. A remarkable solution. Worked every time for me when I was a kid. Anyway, enough about my dad – we're talking about yours! Whether your dad's a pizza fan, or dives into cheeseplates on the regular, there's something to be found for every foodie. I'm particularly into this pizza maker and stone set from Stevens – especially because I'd get to use them too! You also cannot go pasta good pasta maker , which you can also find at Stevens (dad joke, anyone?)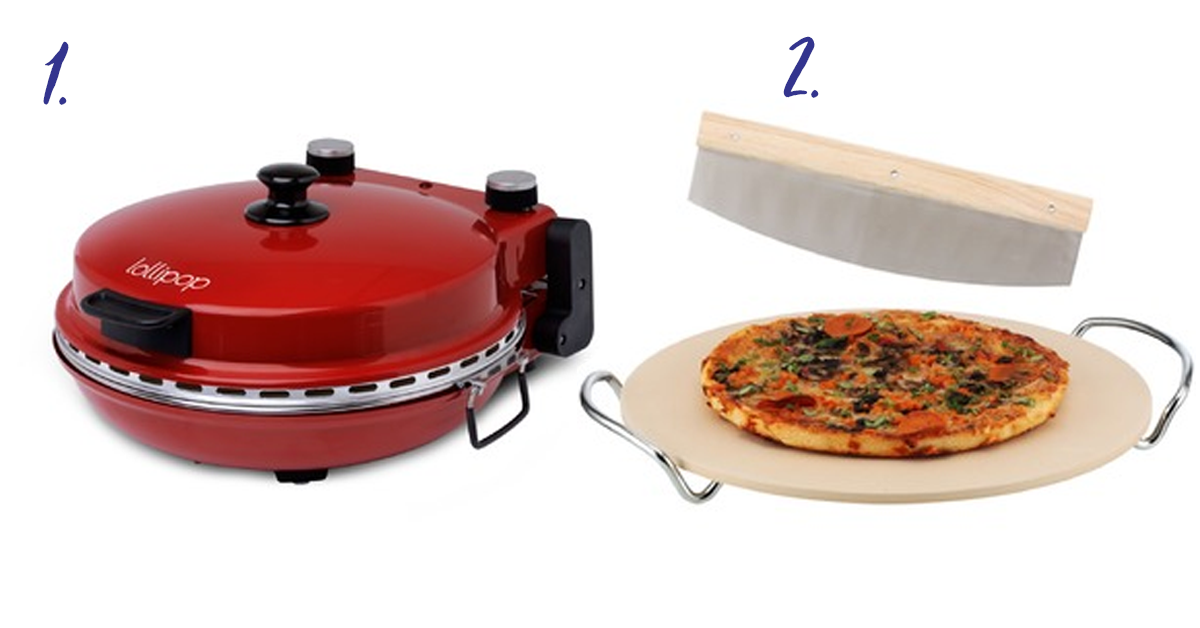 1. Lollipop pizza maker | 2. Stevens pizza stone set – both from Stevens
Speaking of food
Have you considered taking Dad out for brunch or dinner? It sounds cliché and maybe a little cheesy, but the best thing you could probably give your dad is your time. Sharing a meal is the best way to bond, especially if the food is delicious!
We reckon Dad will particularly like Theobroma Chocolate Lounge for brunch. Pancakes are our go-to, served stacked and piled high with their signature melted chocolate, maple syrup, ice cream and banana if Dad's a sweet-tooth, otherwise The Coffee Club is a great choice. Surely Dad will love a good old Kiwi staple – sweetcorn fritters with zucchini, bacon and zesty salsa, or the The Coffee Club Big breakfast with all the trimmings. Yee-um! We also recommend the breakfast brioche burger, starring caramelised onion with lashings of BBQ sauce. Oh, stop it!
If Dad's a night owl, we reckon he'll dig Breakers Restaurant on Bryce St– think burgers, hearty steaks, perfectly battered fish with chips and ginormous desserts.  Hey, if you want to make a full day of it, you could even do brunch, mini golf at Lilliputt, see a movie, and then drinks at Jandal Bar followed by dinner. Dad'll just love spending time with you!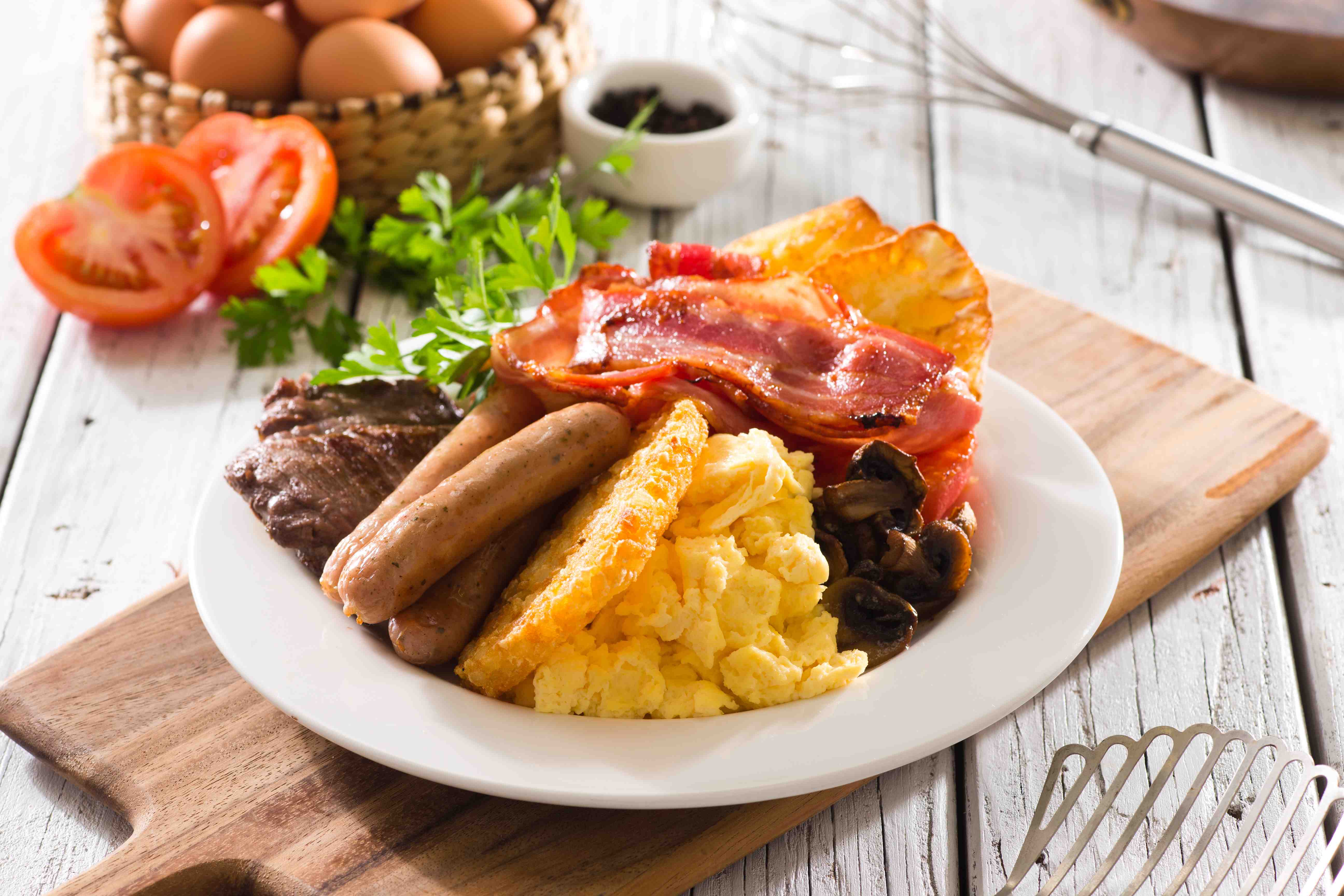 The aforementioned breakfast from The Coffee Club – perfect for Dad!
What are you getting your dad? Let us know on our Facebook page!