TRENDING HOME FINDS AT CENTRE PLACE UNDER $50
Lifestyle
04 April 2017
Cooler temperatures have a tendency to make us want to head indoors, change up our interior spaces and create a more cosy and inviting home. If you're looking to style-up your space in a subtle and timeless way here are some great neutral finds for less than $50: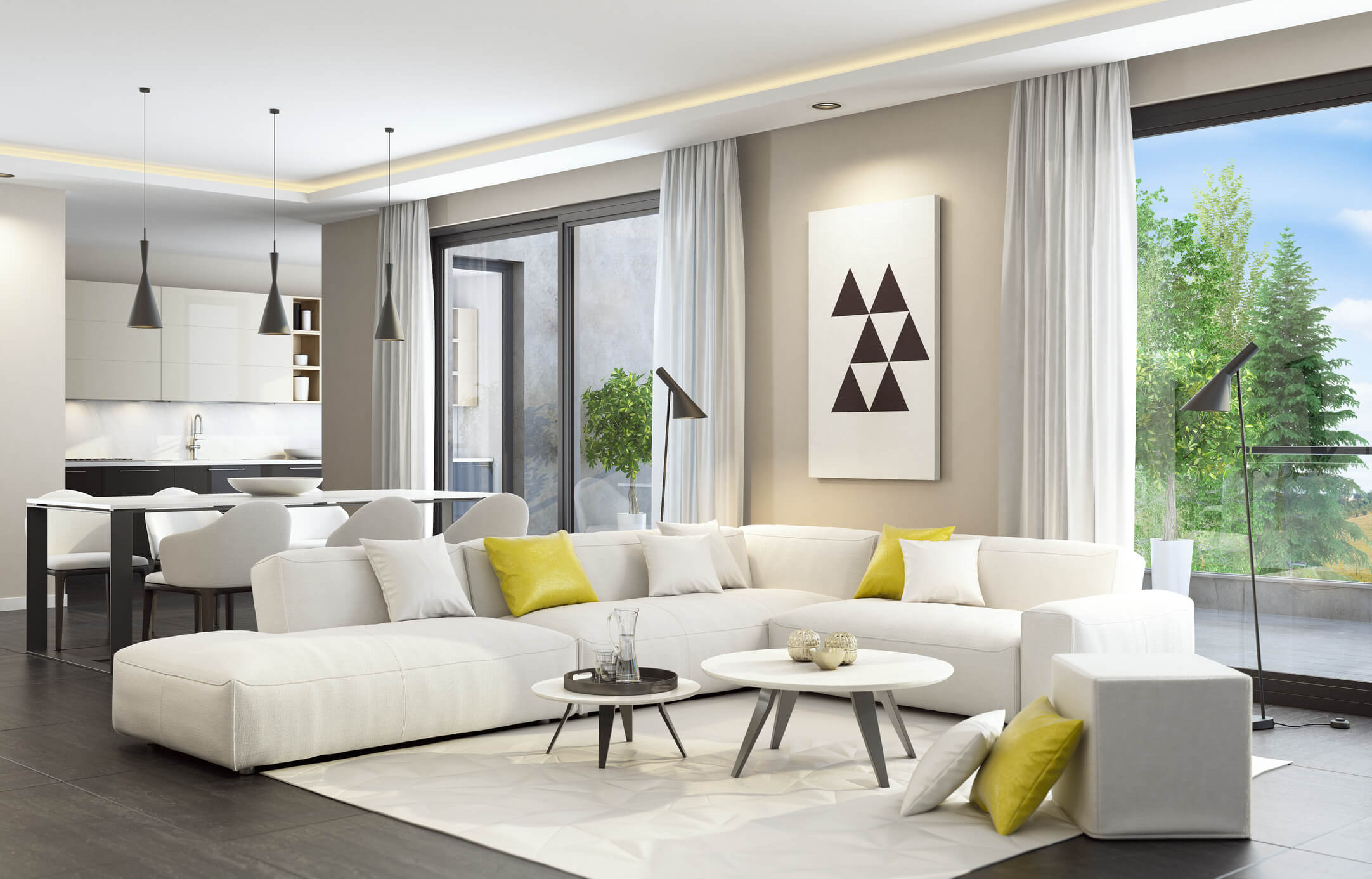 1. TRINKET HOLDER from Farmers $49.99
Store all your trinkets in a beautiful holder. Far better than having them strewn across a table, don't you think?!
2. THROW CUSHION from Farmers $32.99
One of the easiest ways to add texture and interest! Mix it up with different colours and fabrics.
3. THE YEAR OF COZY by Adrianna Adarme from Whitcoulls $44.95
The perfect coffee table book. Adrianna is a master at creating beautifully simple ideas and recipes for a cosier home.
4. SCENTED CANDLE from Farmers $19.99
Apart from smelling divine, scented candles are a nice cosy touch to add throughout your home.
5. ROOM DIFFUSER in evergreen and freesia from Farmers $26.99
If you like a scent to gently permeate through your home this diffuser is the way to go.
6. LIME & MINT AROMATHERAPY CO. SOAP from Whitcoulls $16.99
It's the little things that make those ordinary tasks feel special like a beautiful bar of soap.
7. GLASS TERRARIUM/PLANT HOLDER from Acquisitions $39.99
A pot plant holder that looks like a piece of art on the kitchen bench is always a good idea!
8. MACRAME WALL HANGING from Farmers $39.99
Macrame is having a moment! Perfect for that spot on the wall that begs for a subtle touch of texture and interest.
9. TALL VASE from Farmers $39.99
Besides being the perfect place to house those blooms, a tall decorative vase can look just as lovely on its own too.
10. DECORATIVE JUG from Farmers $39.99
We love things that have more than one use, like this beautiful jug that could also double as a vase or centrepiece.
11. PATTERNED EURO CUSHION from Farmers $34.99
Don't be afraid to use different types of cushions throughout your home. Euro cushions are typically found in the bedroom but are also great to throw on a large couch or window seat.
12. DECORATIVE STONE 'LIVE' HEART from Aqcuisitions $11.99
A decorative stone trinket that carries a fitting reminder to all who see it.
13. NATURAL COASTAL CANDLE from Acqusitions $34.99
There is always room for more than one type of candle in your home like a fresh and invigorating scent for the bathroom perhaps?
14. MARBLE COASTERS from Farmers $29.99
Marble accessories are a great way to add a little luxe to your home. It helps that they also serve a handy use too!
15. CANDLEHOLDER CENTREPIECE from Farmers $39.99
Why buy several candles when you can have one amazing one on your dining room table.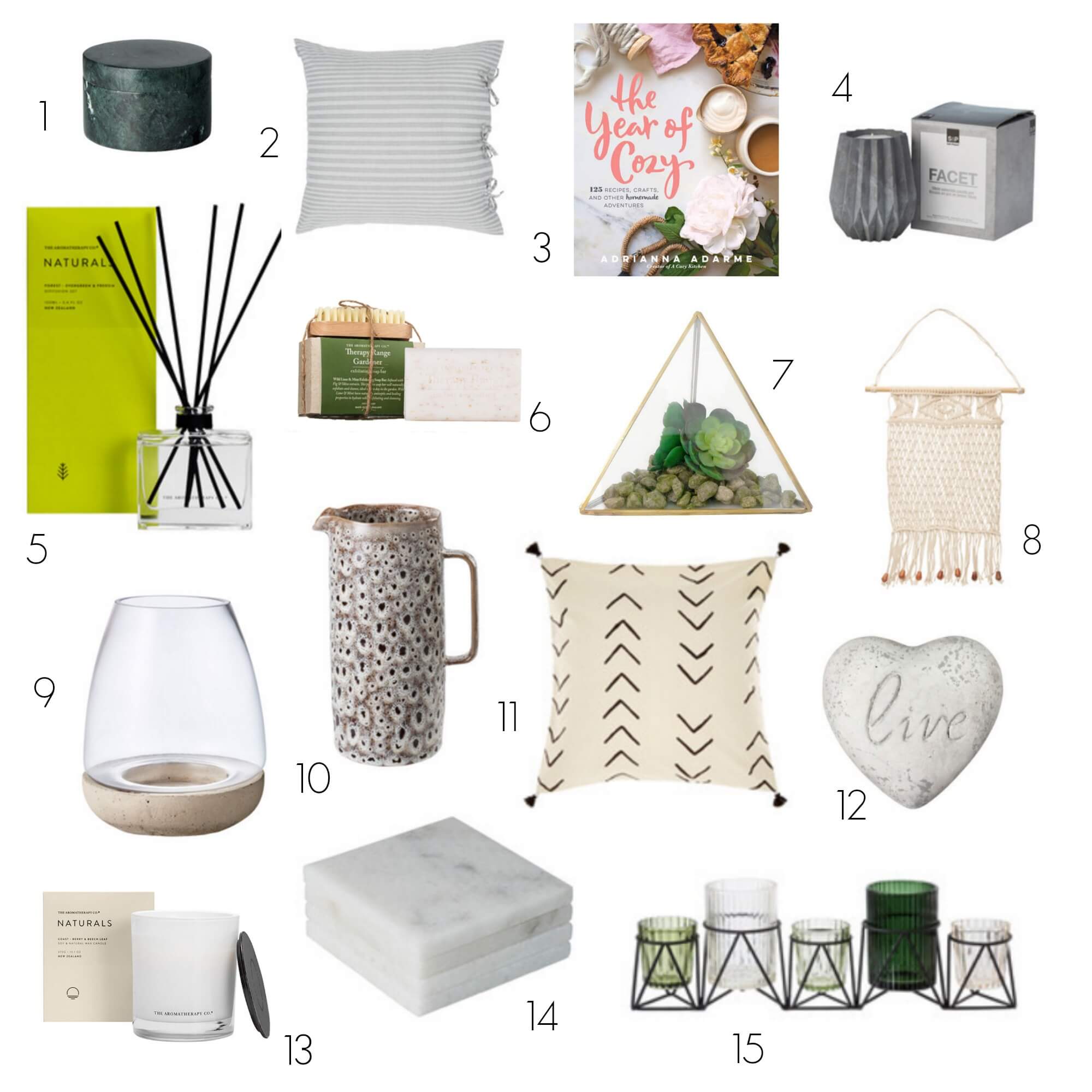 Note: * Prices and availability of items mentioned may change.  For more information please head in-store.