VALENTINE'S DAY GIFTS FOR HER
Lifestyle
23 January 2019
Ahh, Valentine's Day. The day to show off your love and desire for your partner, in the form of time together, a romantic dinner and a movie, or even a thoughtful or luxurious gift. Whatever your plans or your budget, we've found some perfectly pretty ideas for your romantic day.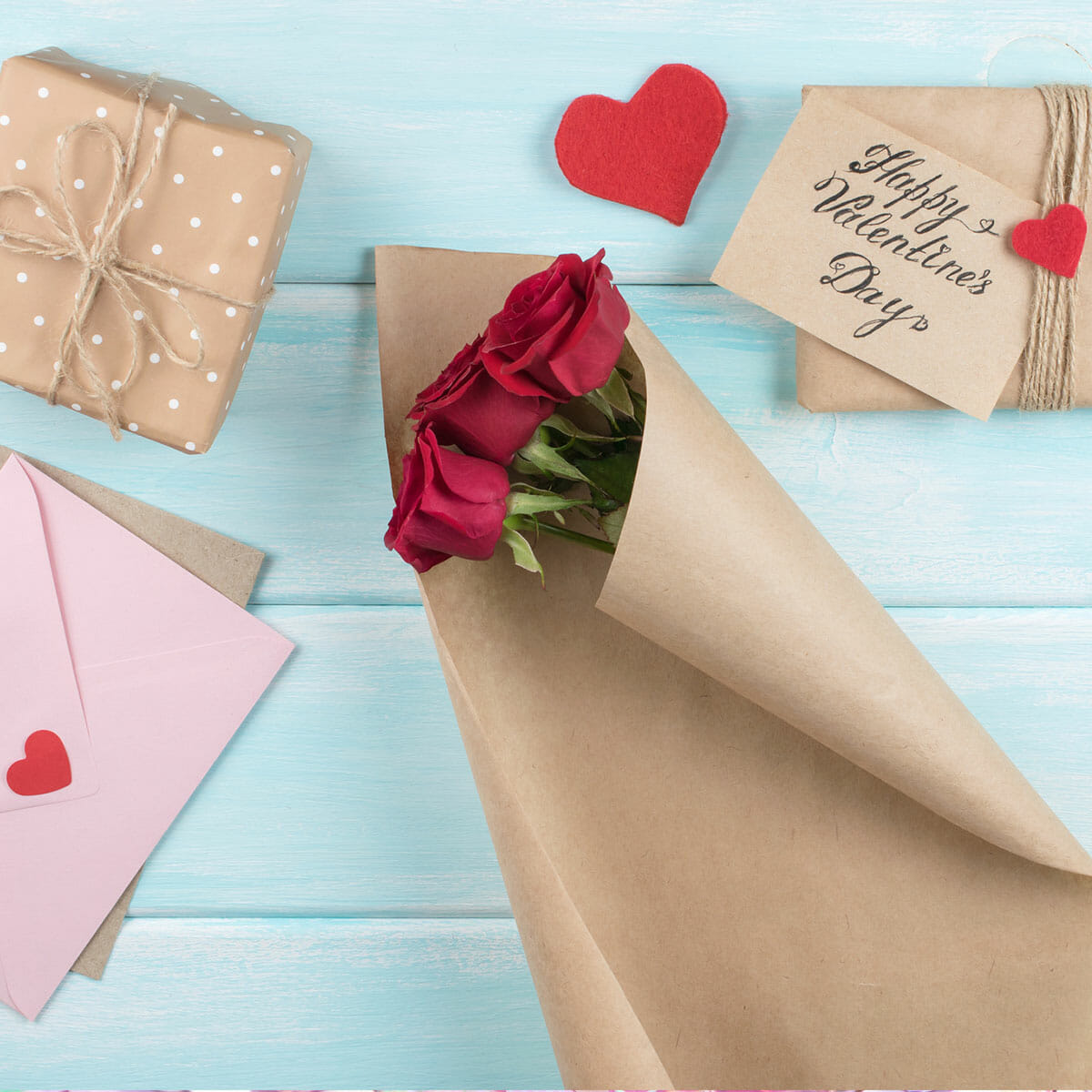 SCENTED & SENSUAL
Women love to smell fierce and delicious. Top up her classic scent, or choose her something new; something a little seductive. The Body Shop also has an array of beautiful massage oils, so you can give her a soothing massage at home – super thoughtful and romantic! We love the frangipani oil one so she can be transported to an island holiday, just for the evening. If you're not the massage type, we have several stores in-centre where you can send her off for an hour or two for a facial and massage,  such as Once More or Revival Massage, or Luxury Nails or ProfessioNail for a manicure/pedicure.
Plus, who doesn't like red wine?! Pamper her with a red wine facemask and a massage, and she'll be in heaven.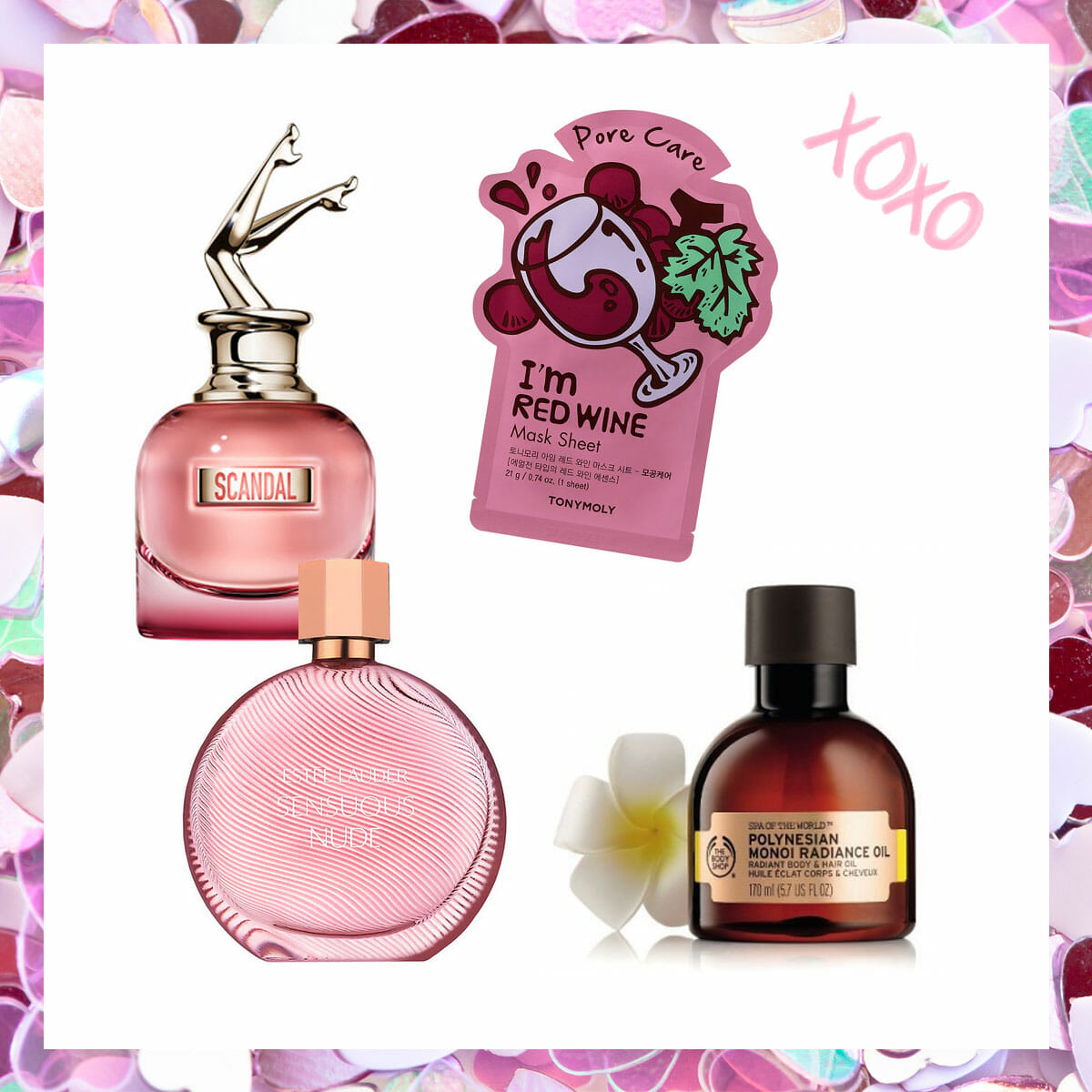 Jean Paul Gaultier Scandal perfume, Red Wine facemask and Estee Lauder Sensuous Nude perfume from Farmers | Polynesian Monoi Massage Oil from The Body Shop 
FUN & FLIRTY
Indulge her in gifts that are flirty and fun! Some gorgeous OR racy lingerie, bedroom lights and a divine vanilla candle will turn your bedroom into a romantic haven for this one-night-of-the-year. Vanilla is a natural aphrodisiac the simultaneously induces euphoria and relaxation, and has become known as one of the world's most romantic scents. According to Dr. Craig Warren of the Sense of Smell Institute, "Vanilla produces the feeling of happiness universally around the world". A cute and fun gift, such as this bell from Acquisitions, will add a little laughter and play into your Valentine's Day.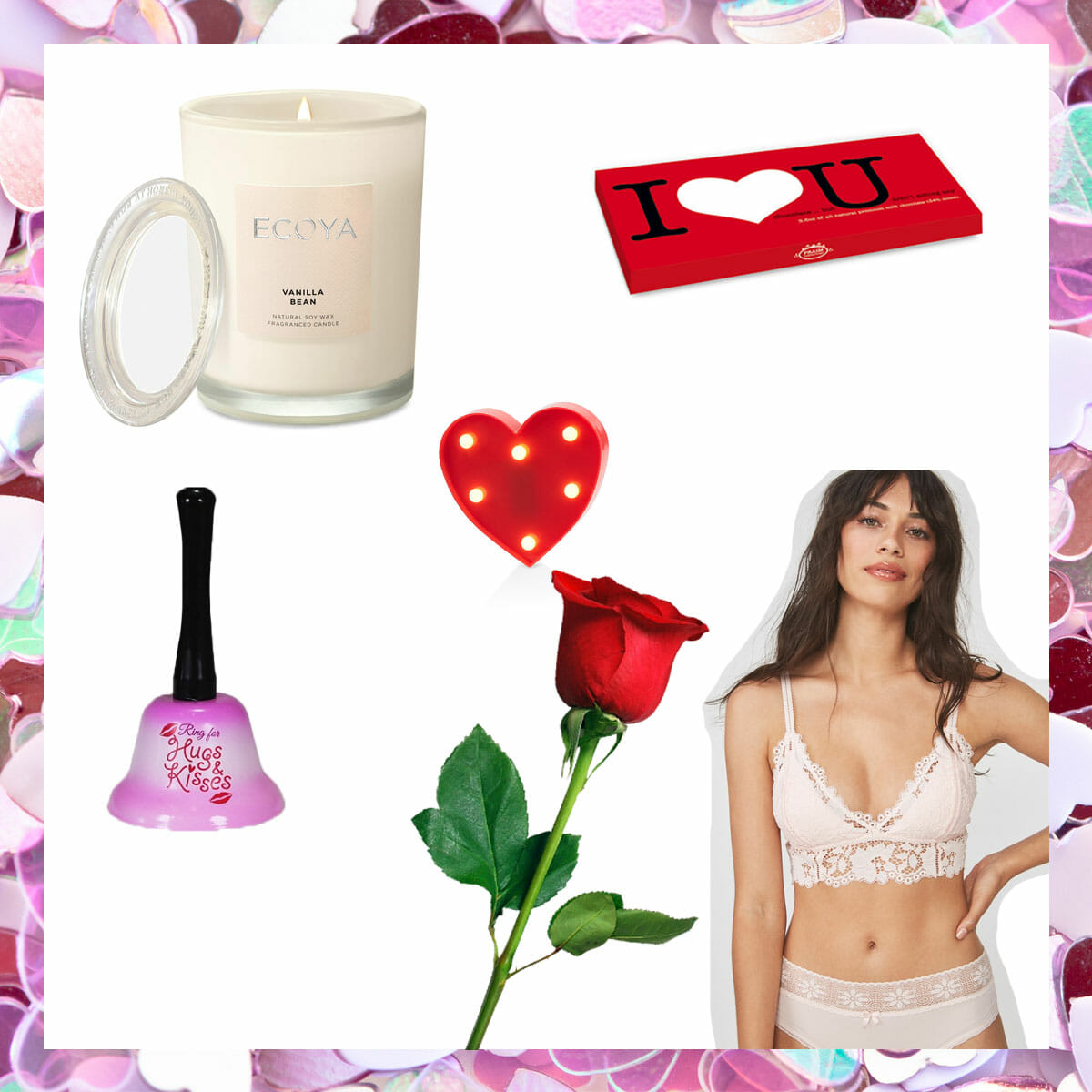 Vanilla bean Ecoya candle from Redcurrent | Ring for hugs & kisses bell from Acquisitions | I 

 U chocolate bar from Acquisitions | Heart marquee light from Typo | Lacy lingerie set from Cotton On Body
LOVELY & LUXE
Treat her to some special 'me' time! Although Valentine's Day is about the two of you, she's bound to treasure some of her own time to relax and unwind. Some soft summery slippers, a heartwarming read, fresh flowers and a glass of something bubbly will go down a treat. Now that's how to show someone that you love them!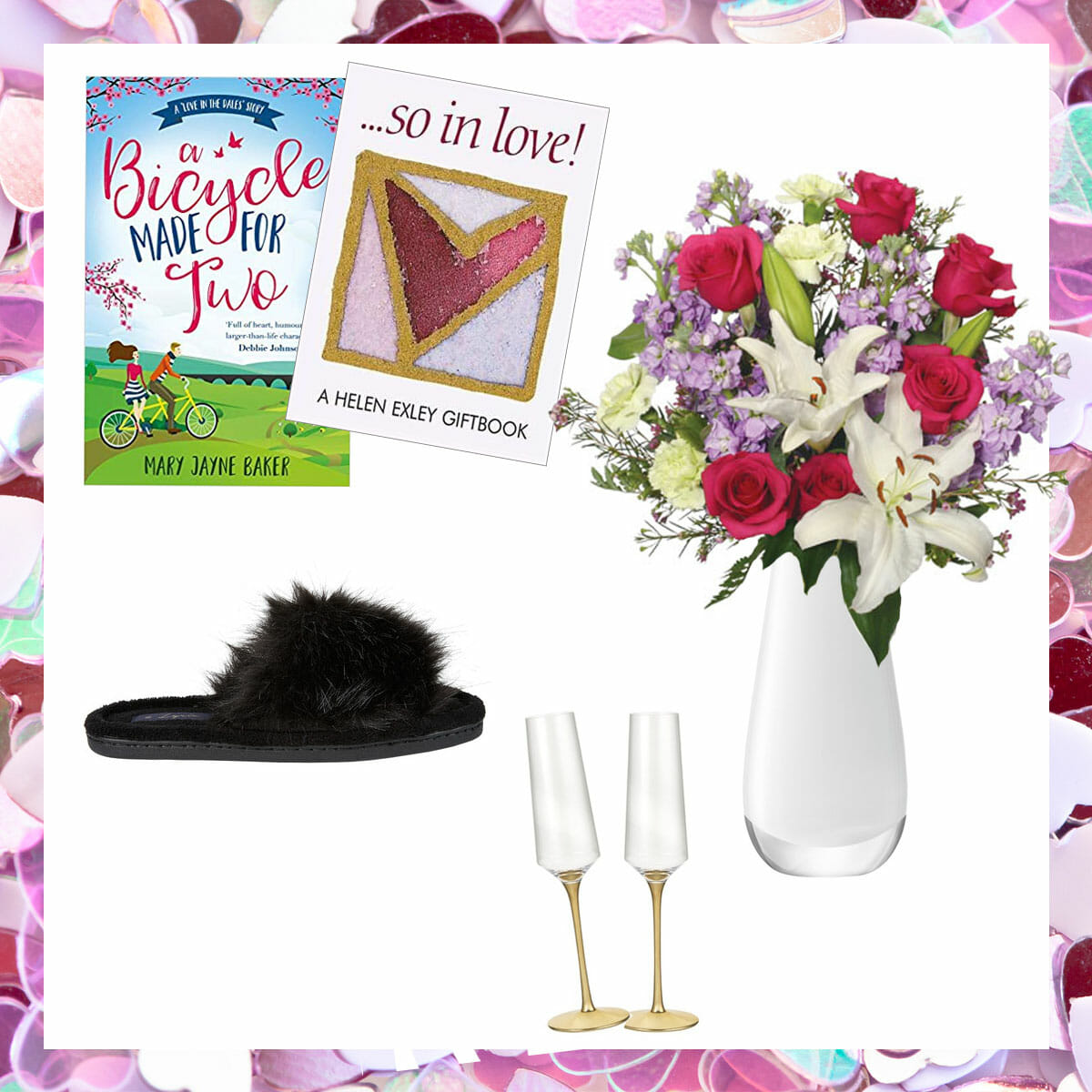 'A Bicycle Ride for Two' by Mary Jayne Baker and '…so in love!' by Helen Exley from Whitcoulls | Lyric fluffy slide slippers from Farmers | Momento Jazz champagne flute from Stevens | LSA white bud vase from Stevens 
DAINTY & DELICATE
A beautiful piece of jewellery that she'll cherish doesn't have to cost the Earth. Something loving, thoughtful and with her style in mind will definitely do the trick – and we have plenty of jewellery stores to suit all styles, tastes and budgets. We're loving the gorgeous heart-shaped gem earrings, which are the perfect nod to the internationally celebrated day of love.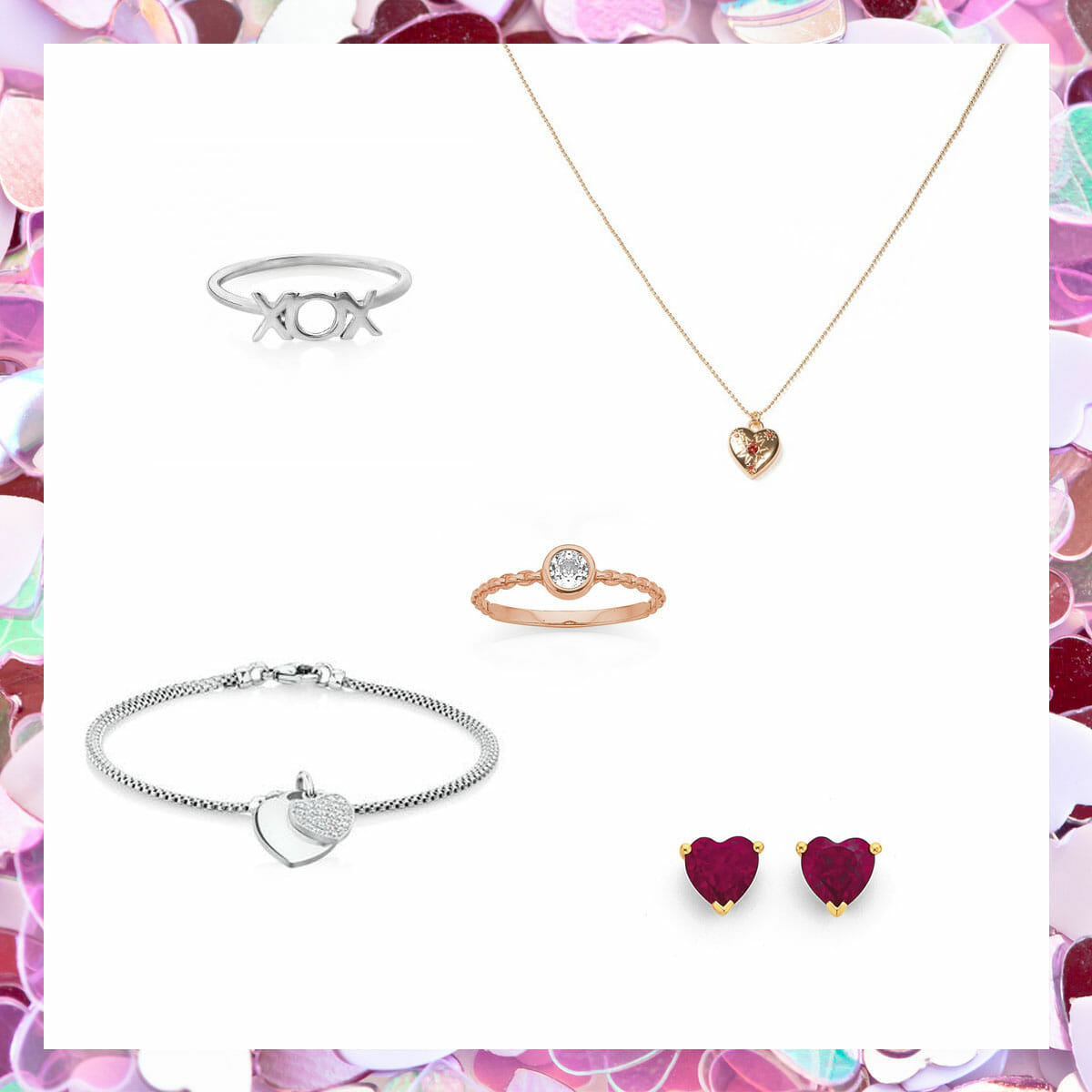 Boh Runga hugs and kisses ring from Precious Metals and Diamonds | Gold heart drop necklace from Colette by Colette Hayman | Sterling silver double heart bracelet from Michael Hill | Rose gold chain link ring from Pascoes | Ruby heart gem heart earrings from Pascoes
ACTION & ADVENTURE
The best way to have an experience together is to book her on a surprise getaway! It doesn't have to be far – just to a tranquil Kiwi beach will do! But if you want to go a step or three further, book in a weekend getaway with some domestic flights or even a tropical island escape at our travel stores. Add in the recipe to adventure; sunnies, hat and a travel wallet and you'll be up and away. If you plan to go down this route, you'll have a very happy and lucky girl!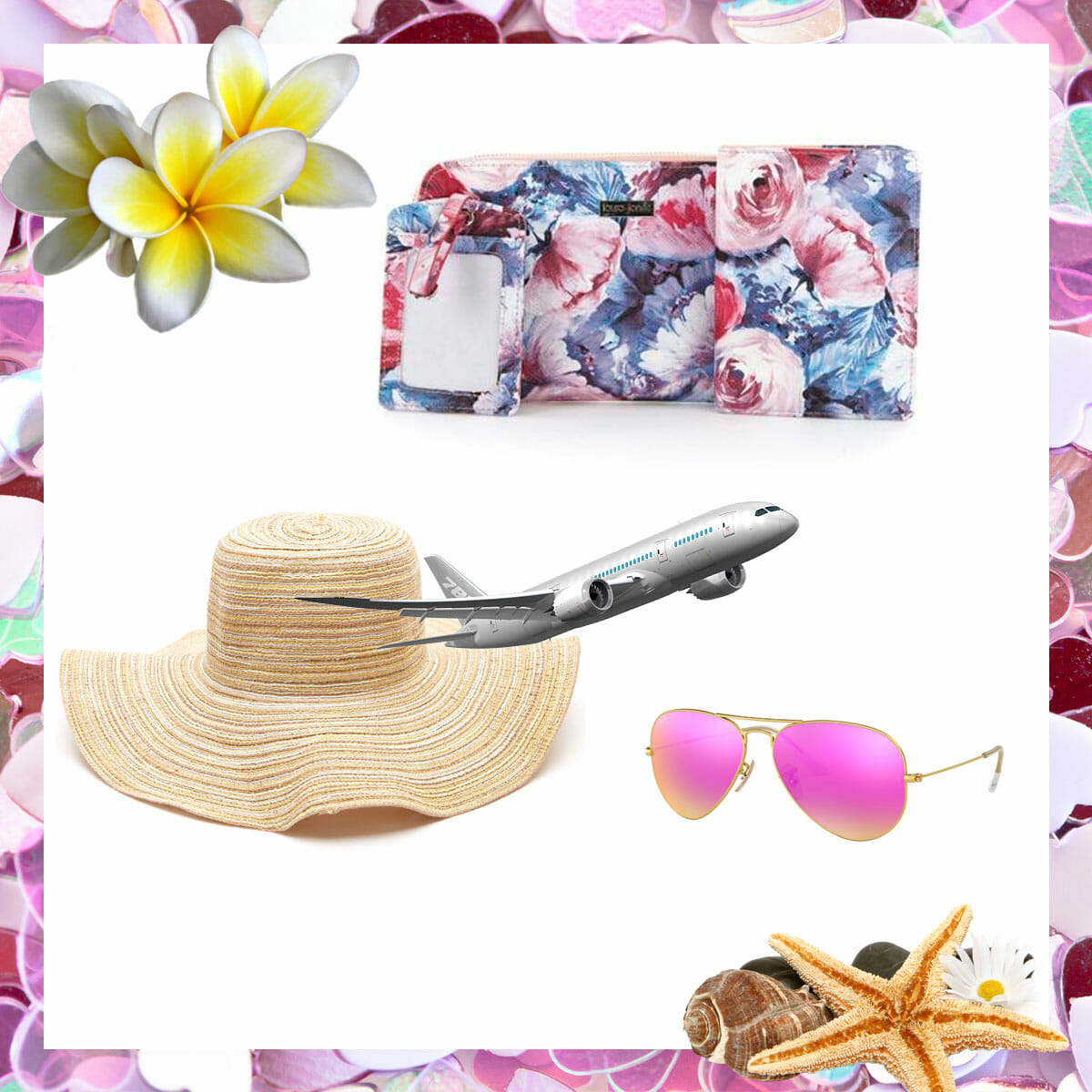 Striped sun hat from Glassons | Pink mirrored Ray Ban aviators from Sunglass Style | Laura Jones travel wallet pack from Strandbags | A trip away from Flight Centre
And, of course, you can't forget about dinner and a movie! See what's playing at Metro by Hoyts or Lido Cinemas and try one of our restaurants on Bryce St. If she's a playful type, you might even like our brand new Lilliputt Fun Zone! If you're still on struggle street for the perfect gift, then get her the gift of choice. Our gift cards can be used at LynnMall (Auckland), Sylvia Park and Sylvia Park Lifestyle (Auckland), Westgate Lifestyle (Auckland), Centre Place and The Base (Hamilton), The Plaza (Palmerston North) and Northlands (Christchurch).